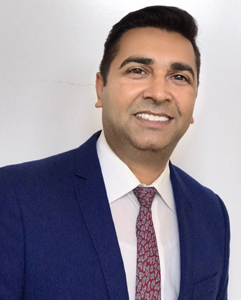 July 12, 2017 3:14 pm
Ship & Shore Environmental, Inc. Names Anu D. Vij Chief Operating Officer
Los Angeles, CA, July 12, 2017-  Anu D. Vij, a seasoned Global operations & technical leader has joined Ship & Shore Environmental Inc., as Chief Operating Officer.
Ship & Shore, a leading U.S. environmental, pollution abatement and energy solutions firm specializing in air pollution capture and control systems for industrial applications, considers Vij a key addition to the company's strategic growth plans. Vij brings over two decades of experience in the environmental, chemical, petrochemical, and air pollution control industries.
He is deeply experienced in a full range of process and mechanical systems, and has specific expertise in thermal oxidation technologies.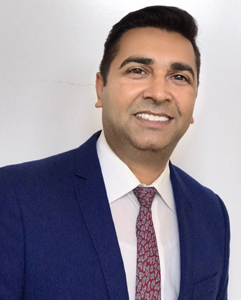 As Chief Operating Officer for Ship & Shore Environmental Inc., Vij will oversee Sales, Finance, Engineering, Project Management, Procurement, Production and Service groups along with providing leadership for Business Development in existing and new markets for Ship & Shore Environmental Inc.
"Anu joins us during a period of rapid growth. He is the ideal addition to the Ship & Shore team," said Anoosheh Oskouian, President and CEO at Ship & Shore. "Throughout his two-decade career, he has excelled in various key functions such as Business Development and Execution in our industry, so we feel incredibly fortunate to have him. With Anu's addition, our management team now has well over 100 years of direct experience in the air pollution control industry."
Prior to joining Ship & Shore, Anu D. Vij served as Vice President – Enclosed Combustion Systems at AEREON. He oversaw Business Development, Sales & Execution for Enclosed combustion systems which comprises Thermal Oxidizers, Incinerators, Vapor Combustors, High Temperature Flare and low NOx CEB® combustion systems.

Prior to joining AEREON, Vij was Director of Engineering and Thermal Oxidizer Expert at OnQuest Inc. (part of Primoris Services Corporation), a company specializing in engineering and design of Fired heaters and small LNG Process Plants. Prior to OnQuest, Vij was Director of Operations at Pro-Environmental Inc. from 2007 to 2009, where he headed thermal oxidation and environmental engineering projects.

Vij started his career with Smith Engineering Company in 1994 as a Process engineer and eventually as a Project Manager working on various Regenerative Thermal Oxidizer (RTOs) projects across various manufacturing industries. He started his own company ADV Engineering Inc. in 2001 providing air pollution control and combustion consultancy to clients across various manufacturing industries and specifically focusing on oil and gas industries.

Vij holds a M.S. in chemical engineering from the University of Southern California (1994) and a B.S. in chemical engineering from Panjab University in India (1991). He holds a Certificate in Effective Management from California State University, Fullerton and the Certificate for Engineer-in-Training from the State of California.

About Ship & Shore Environmental, Inc.

Ship & Shore Environmental, Inc. is a Long Beach, Calif.-based woman-owned, certified business specializing in air pollution capture and control systems for industrial applications. Ship & Shore helps major manufacturers meet Volatile Organic Compounds (VOC) abatement challenges by providing customized energy-efficient air pollution abatement systems for various industries, resulting in improved operational efficiency and tailored "green" solutions. Since 2000, Ship & Shore has been prepared to handle and advise on the full spectrum of environmental needs with its complete array of engineering and manufacturing capabilities and multiple offices around the U.S., Canada, Europe and most recently, China.

With over 100 specialized professionals spread throughout the world, the company is dedicated to designing tailored solutions for its energy clients. Ship & Shore serves a large portfolio of clients. For more information, visit www.shipandshore.com

Tags: Anu D. Vij, Ship & Shore


Categorised in: Industry news, Media, News, News, Ship & Shore