Testimonials

Automated Packaging Systems
We recently completed a project with Ship & Shore Environmental to install an RTO unit at out plastics production plant in Streetsboro, OH.
Throughout the process we found Ship   & Shore personnel   to be highly qualified, professional and easy to work with.   The unit was delivered on-time, and installation was performed in a quick and efficient manner.   Start-up issues were identified and resolved timely.
In addition, Ship & Shore facilitated all of   the necessary paperwork to facilitate our application for energy efficiency rebates available on the equipment. This saved our internal staff a significant amount of effort and resulted in us receiving the rebate quickly.
Overall, we are very pleased w1th the product and service that Ship & Shore provided and will definitely look to them in the future for similar projects.

Carlisle Construction
I am writing to recommend Ship and Shore Environmental as a supplier of regenerative thermal oxidizers.
Carlisle Construction Materials has a well-established relationship with this supplier that has lasted for over 12 years, dating back to the purchase of our first unit from them in 2002. Since then we have purchased seven additional systems, and consider Ship and Shore to be our "go-to" supplier for this equipment. We most recently installed two units in 2013 at our new manufacturing facility in Washington.
From the beginning, Ship and Shore RTOs have proven to be reliable, energy efficient and a good value in relationship to competing companies' products. They have always striven not just to sell us equipment, but to fully understand our processes and provide us with the best possible solution for our needs. Maybe even more important, their product support is excellent. Our experience is that if difficulties do arise they respond quickly, whether just to consult by phone, or to provide on-site support. The startup and field support personnel we have been provided have always been highly competent and easy to work with.
I highly recommend Ship and Shore as a solution for anyone with a need for this type of equipment. If you desire more specific information about their equipment or how it is incorporated into our processes, please feel free to contact me directly. I can be reached at (253) 271-3045 or at sosler@carlisleccm.com.
Sincerely,
Shawn Osler
Environmental Compliance Manager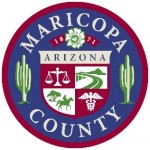 Maricopa County
I have thanked you verbally in the course of the dozens of times that I and the Maricopa County Air Quality Department's Planning and Analysis Division have sought your expertise and counsel. You worked with us periodically over more than 4 years to help us accomplish the very difficult and time consuming task of creating Rule 358. As the Maricopa County Code for reducing VOC emissions from the polystyrene foam industry, we relied on industry sources such as you and your immediate associates for facts that underpin the rule. As we all know, there were very few hard facts initially available to the Department. I am belatedly writing you this letter of commendation for all your help.
No one was more honest and forthcoming than you out of the half dozen generally reliable contracts affiliated with the EPS industry whose information we used in developing Rule 358. Your company's long experience in building and installing equipment that controls VOC emissions from EPS and related industries lent a singular voice to your communications with us. You stated commitment to be truthful allowed us to rely on your information, and we were not disappointed.
I very much appreciated the lecture about EPS foam you provided our engineers three years ago, an effort by Shup and Shore that wisely included a field trip to Highland Products. This was part of an information partnership that worked for the common goal of creating a rule that was fair-minded toward both the public's health and the EPS industry's need to conduct business. Nowhere was this partnership more clearly demonstrated than when the Society of the Plastics Industry got me and my California's counterpart, rule-designer Laki Tisopulos, to speak at SPI's November conference about our respective EPS-foam rules. Thank you for your part in this.
By the time of the Rule 358's April 2005 adoption, the EPS foam block industry had already cut its emission rate by at least 30% by using lower-VOC beads and by newly added technology which in large part directly involved Ship & Shore's RTO-centered emission control equipment and expertise. I also appreciate Anoosheh Mostafaei's help.
Again, I extend a heartfelt gratitude for your exemplary efforts.
Sincerely,
Richard Kramer-Howe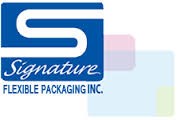 Signature Flexible Packaging
I am very grateful for having known Anoosheh for these last 12 years. Not only as a business contact that has been critically important to our success, but as a friend and colleague that I admire for her intelligence, her ingenuity, and most importantly, her integrity and constant willingness to help others.
I enthusiastically and proudly recommend her for the Innovator award.
Adrian R Backer – President I CEO
Signature Flexible Packaging, Inc.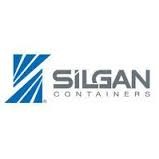 Silgan Containers MFG
Dear Anoosheh Mostafaei:
Too often we do business with suppliers like you, we receive our order and never take the time to say thank you. We have just completed about two years of hard work with your assistance and have commissioned the line at Ft Dodge, Iowa. The customer is very happy with the line and the equipment
This letter is to express our sincere, THANK YOU, to you, your staff, and all the hard working people who behind the seen made this possible and the best part is we were installed ON TIME. Your long hours, worked Holidays, and weekends, were all a very important part of making this possible.
Sincerely,
Charlie Crook
Project Engineer

Hudson-Sharp
I understand that Anoosheh Mostafaei is being nominated for the Remarkable Women Award at NAWBO-OC . I would like to express my support for this nomination. Anoosheh is highly respected and recognized in the flexible packaging industry for her impact on protecting the environment.
As the West Coast Sales Executive for Hudson-Sharp I have worked with Anoosheh in the packaging industry since 1996. Anoosheh and I served together as board members for the California Film Extruders & Converters Association from 2000 through 2006. During that time Anoosheh played a significant role in growing the association and modifying its role to address environmental concerns in California and other states. She worked with various organizations including state and local governments to help the plastics industry improve their manufacturing and help protect the environment. Anousheh's strong technical knowledge along with a good business sense gives her the ability to help others find innovative solutions in complying with new environmental regulations.
Customers respect Anoosheh as a very intelligent business woman with innovative ideas; I have numerous customers that requested her help in finding solutions to meet new environmental compliance. As she continues to grow her own company she helps others grow their business. Please give Anousheh's nomination strong consideration.
Thank you,
Harald Goeppert
Hudson-Sharp Sales Executive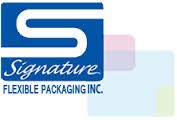 Signature Flexible Packaging, Inc
I am writing you this letter to recommend Anoosheh Mostafaei for your INNOVATOR award. Anoosheh is the President and co‐founder of Ship and Shore Environmental, Inc., a company that engineers, designs, and fabricates Air Pollution Abatement systems.
Our company began doing business with Ship and Shore and Anoosheh in 2001 when we purchased a Regenerative Thermal Oxidizer to control the emissions from our flexographic printing operations. Since that time we have used Ship and Shore extensively on a variety of projects. Throughout these last 12 years, Anoosheh's expertise and creativity have been pivotal to the success of various projects our company has undertaken. Currently, we are undertaking a significant expansion of our printing operation and, once again, Anoosheh's knowledge, expertise, and ingenuity will be absolutely critical for me and my company.
I cannot overemphasize the tremendous comfort that we draw from having her help us navigate through the complex issues that arise when expanding a manufacturing operation in today's world. I also had the pleasure of serving together with Anoosheh on the board of the Western Plastics Association for many years. During that time, the association was heavily involved in the constantly changing sphere of environmental regulation tackling issues such as marine debris, storm‐water runoff, air emissions, and carbon footprints. Anoosheh's contributions to these discussions were vital in allowing the WPA to provide its member companies with valuable information critically needed to successfully operate in our industry today. I am very grateful for having known Anoosheh for these last 12 years. Not only as a business contact that has been critically important to our success, but as a friend and colleague that I admire for her intelligence, her ingenuity, and most importantly, her integrity and constant willingness to help others.
I enthusiastically and proudly recommend her for the Innovator award.
Adrian R Backer President
CEO Signature Flexible Packaging, Inc.

Cellofoam
To Whom It May Concern:
Cellofoam recently replaced a SGTO system that had been in service eleven (11)years with your ship & Shore RTO unit. I must commend your company for the professionalism demonstrated during the course of the entire transaction. We have been very happy with the support of your personnel and the performance of the RTO unit.
Thank you for a painless conversion. We value our relationship!!
Greg R. Bontrager President,
Cellofoam

Foam Fabricators
As we approach the completion of our latest project with Ship & Shore, I wanted to express my sincere appreciation to you and your entire organization for another job well done. From engineering, to fabrication, delivery and installation, along with the technical support provided throughout the project, your team excelled in all areas.
Kent Sibley
Vice President, Foam Fabricators