From regenerative thermal oxidizers to condensing boiler systems, our team of engineers works closely with our large fabrication shop, installation and service technicians to design Environmental Solutions for cleaner air today and tomorrow!
We pledge to maintain honest, straightforward relations with our customers, employees, and suppliers alike. You have our word on it! We will use the strengths of our dedicated expert group of innovative engineers, technicians and skilled craftsmen (who are problem solvers and energy conservers) to provide safe, reliable, quality products and services. This promise extends to all of our products, from recuperative thermal oxidizers to catalytic oxidizers. We believe character, integrity and hard work are essential for success and the valuable assets needed to build long term relationships, rather than short term company profit.
We invite you to tour our Southern California facility and meet our team. Let us help you find a solution that conserves resources and meets air quality requirements.
Our Mission
Our company's mission is to provide energy efficient, innovative, quality products and services that help our customers meet the increasing demands of environmental regulations while enhancing productivity and profitability.
We service clients nationwide and around the globe because air pollution is not a local problem, it is a global problem.  When you choose to work with Ship & Shore Environmental, Inc, you are choosing to work with a company that is committed to product excellence and complete customer satisfaction.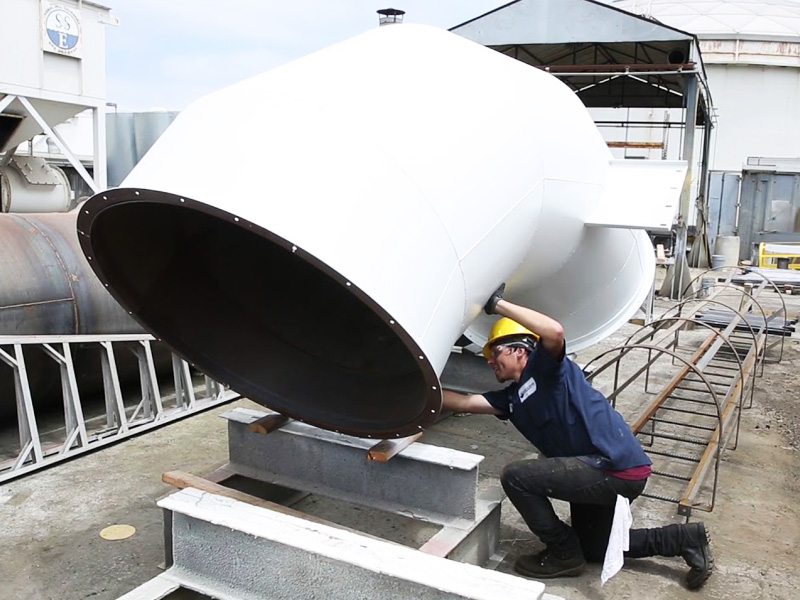 From this video with David Nazar and Ship & Shore CEO Anoosheh Oskouian, discussing efforts on combatting air pollution in Southern California with S&SE technology:
"A quarter century ago in Los Angeles California the Downtown skyline and the Hollywood sign were nowhere to be found. The Santa Monica and San Gabriel Mountains were a dark shadowy haze of soot. Air pollution had infested the skies above Southern California and beyond. Everything from cars and buses to trucks and industrial plants were emitting toxic levels of exhaust and pollution. So were ports in metropolitan cities as well as companies throughout the U.S. that make everything from sunglasses and skylights to building and construction materials. Then there are the metal producing factories. The paint plants. The processing plants. The smoke house facilities. The plastics processors. These companies and their chemical products often produce toxins that seep into the air and cause the dangerous particulate matter and pollution. Reporter David Nazar with Sustaining US on PBS introduces you to Anoosheh Oskouian who is the CEO and President of Ship and Shore Environmental located in Long Beach California. Oskouian has a most unique way of getting rid of all the air pollution from these places."
See more from David Nazar at https://www.youtube.com/@DavidNazarNews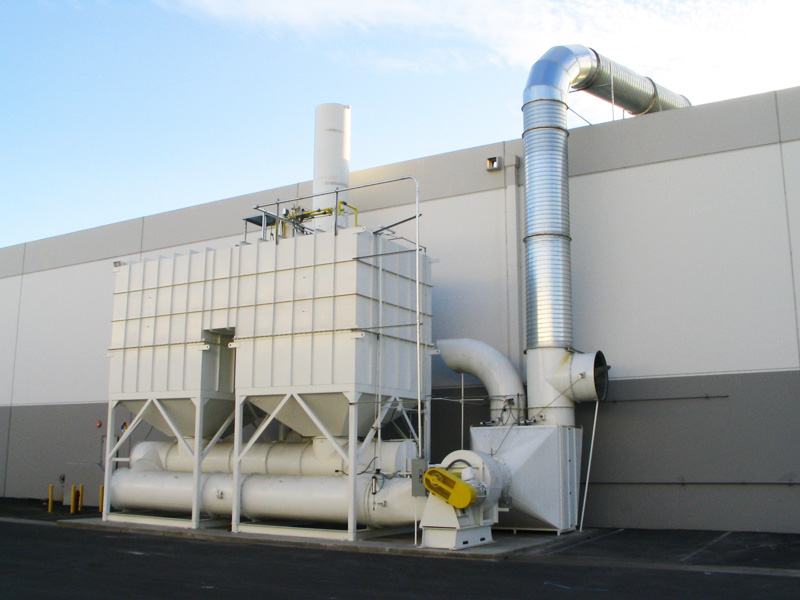 BACT (Best Available Control Technology)
At Ship & Shore Environmental will utilize BACT (Best Available Control Technology) and LAER (Lowest Achievable Emissions Rate).  These standards are determined on a case-by-case basis, usually by State or local permitting agencies. EPA established the RACT/BACT/LAER Clearinghouse to provide a central data base of air pollution technology information (including past RACT, BACT, and LAER decisions) that companies can abide to.
In no event shall application of "best available control technology" result in emissions of any pollutants which will exceed the emissions allowed by any applicable standard established pursuant to section 111 or 112 of this Act [42 USCS § 7411 or 7412].
​

SSE vs Other Guys

Check out the competitive advantages we have over the other guys. When it comes to quality, don't settle for less. Talk with one of our expert team members to discuss what we can do to alleviate your companies pain points. Contact us today!