RTO's for Food Manufacturing Companies
Food manufacturing, including baking, frying and meat processing plants, requires custom pollution control and filter solutions to treat any emissions generated from these operations. Ship & Shore Environmental has extensive experience handling a wide range of food manufacturing projects and applications such as:
Meat and poultry rendering facilities
Ethanol and other VOC Abatement
Fragrance and flavoring operations
Smokehouse emissions control
Particulate, oil, grease, and VOC handling
Depending on local air quality requirements, typically food manufacturers need to treat harmful process compounds before emitting them into the atmosphere. Of all the treatment options available, Ship & Shore Regenerative Thermal Oxidizers (RTOs) can effectively handle these emissions while keeping operating costs low.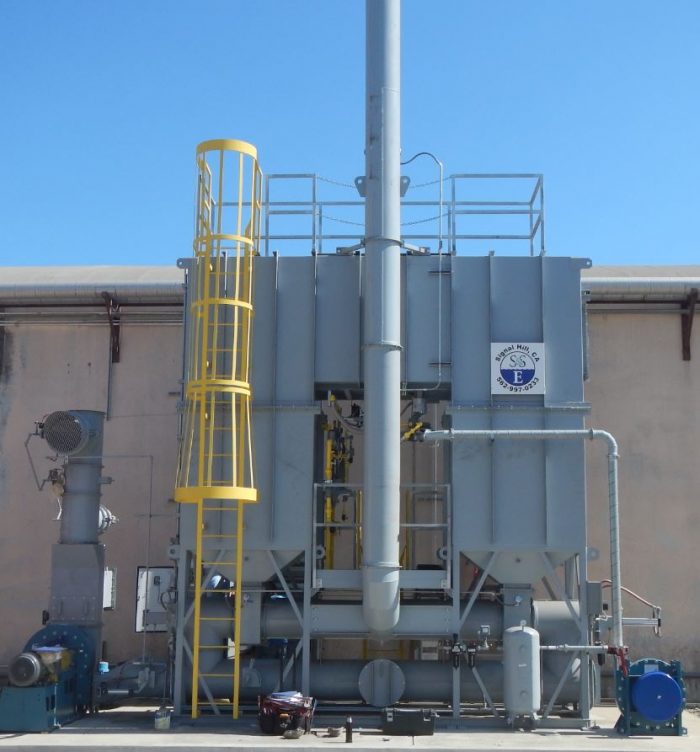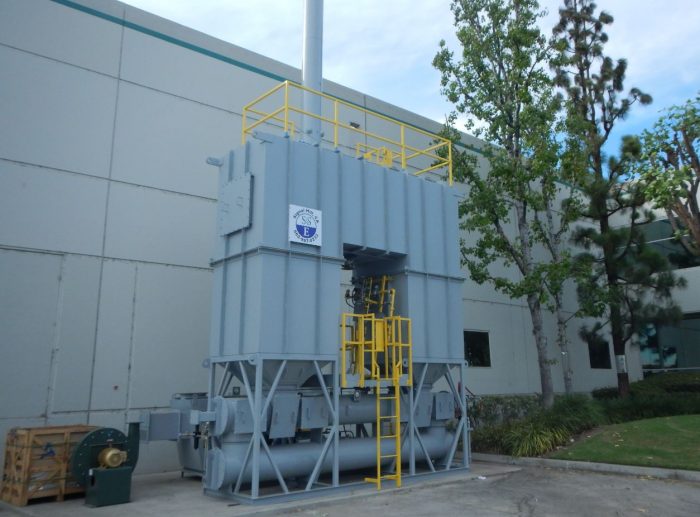 Food Manufacturing Emissions
Baking is a key culprit of environmental pollution. Harmful emissions from baking occur during the actual baking and fermentation process. When the yeast-filled batter is placed in the oven, the heat catalyzes the production of toxic alcohol, esters, or ethanol fumes.
When these volatile organic compounds (VOCs) are released into the environment, they combine with other compounds to create smog. Smog is a visual hazard and contributes to the destruction of the Ozone layer.
Noodle, chip, and any other frying application also tends to consist of Particulate Matter (PM), VOC, oil, and grease in the process. Removal, filtering, and destruction of these emissions are typically required by air quality agencies in order to comply with permit requirements.
Other food manufacturing processes that produce harmful emissions include chocolate roasting, candy manufacturing, meat rendering, and food flavoring.
Benefits of RTOs and Emissions Control Systems
Rather than releasing noxious waste into the atmosphere, manufacturers should consider getting a regenerative thermal oxidizer system for your operations. RTOs will intake the VOCs and combust them where they are broken down into less harmful compounds, like water and carbon dioxide, to be safely exhausted into the atmosphere.
Ship & Shore RTOs are exceptionally energy-efficient as they are able to use the caloric value of the VOC stream as fuel, thus minimizing gas consumption and overall utility costs significantly. This makes it possible for food manufacturers to meet environmental obligations without running your business to the ground.
Ship & Shore Advantages for Food Applications
One of the most compelling reasons to install a Ship & Shore Environmental that each system is uniquely catered and engineered to custom-fit your exact process and operations. Ship & Shore systems do not have a one size fits all philosophy when it comes to RTO engineering and design.
The Ship & Shore Advantage is evident in our process know-how, as we have designed and installed many abatement systems for the food industry. Our special-designed Pre-Filters have been proven to effectively filter out and remove any steam, oil, or fryer exhaust mixtures from process streams prior to entering our RTOs.
Our products are also boosted to improve efficiency and lower your operational costs significantly. Due to the energy-efficient nature of our systems, Ship & Shore engineers have been able to obtain over hundreds of thousands of dollars in incentives from utility providers that count towards the overall project costs.
Ship & Shore is just as passionate about ensuring the essential food manufacturing industry stays alive as we are about minimizing pollution. Therefore, with our innovative products, you can be rest assured that each system is the Best Available Control Technology (BACT).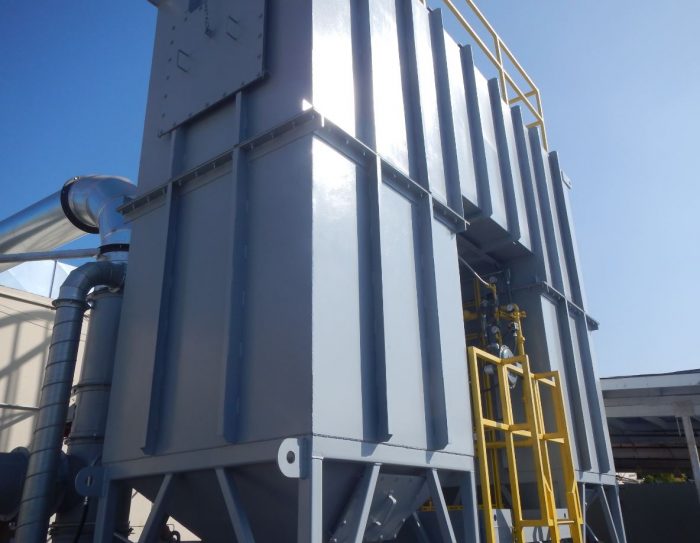 Ship & Shore Projects in the Food Industry
Ship & Shore engineers' Food Industry expertise comes from a collective of over hundreds of years of experience custom designing pollution control solutions. Some of these include the following:
Frozen food manufacturing facility in Vernon, CA installed a 4,000 SCFM Ship & Shore RTO with a special design Pre-Filter to treat steam, soybean oil, and VOC mixtures generated from their fryer exhausts
Noodle manufacturing facility in Irvine, CA installed a 3,000 SCFM Oil Removal System consisting of a condensate system and oil separator that was custom designed by our Head of Engineering to treat oil vapors
Tortilla chip frying facility installed a 3,000 SCFM Ship & Shore RTO with a special design Pre-filter upstream of the oxidizer to treat fryer emissions
Pork fat rendering facility installed a 5,000 SCFM Ship & Shore RTO to treat cooking oil and meat rendering emissions