Pt. Mukti Sejahtera Teknik
PT. Mukti Sejahtera Teknik, an Indonesia company, provides quality maintenance, spare parts, and field services for our Ship & Shore projects local to the area.

S & M International
S&M International is the exclusive representative of Ship & Shore Environmental in India. Their keen understanding of technical complexities allows them to provide solutions coupled with services to take your project to the next stage.

Webconvert
Webconvert supplies machinery for the Flexible Packaging industry including accessories, control systems, and peripheral products for use on printing machinery, paper machinery, and many other related machines such as slitters, rewinders, and laminators.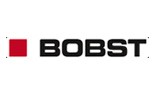 Bobst North America, Inc. (F & K)
BOBST is the world's leading supplier of machinery and services to packaging manufacturers in the folding carton, corrugated board and flexible material industries.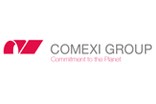 Comexi North America
Comexi North America is a supplier of machinery and services to the flexible packaging converting industry, with a high degree of specialization in flexo, offset and gravure printing, lamination, slitting and rewinding.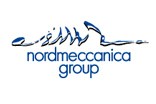 Nordmeccanica NA
Nordmeccanica is the largest manufacturer of laminating machinery. They offer a wide variety for solvent-based, water-based, solvent-less equipment for simple single layer laminations to complex multi-layer and barrier applications, along with unwinders & rewinders.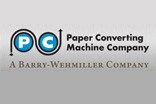 Paper Converting Machine Co
Paper Converting Machine Company (PCMC) offers machinery for a variety of industries and is emerging as a global leader in tissue converting, packaging, flexographic printing and nonwovens technology. PCMC has more than 85 years of experience in machine design, manufacturing, service, and three major production centers in the US, UK, and Italy.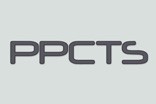 PPC Technologies & Solutions LLC
PPCTS is a manufacturer's rep supplying customized equipment solutions to packaging and flexographic printing manufacturers. Technology solutions include gluers, folder gluers, packaging systems & prefeeds, pouch & bag converting machines, slitters, rewinders, solvent recyclers and more.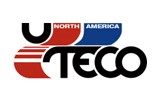 Uteco North America
Uteco Converting S.p.A is a leading manufacturer and supplier of equipment in the field of flexible packaging. Uteco has grown to become the largest Italian manufacturer of flexographic presses.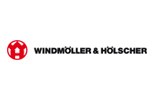 Windmoller & Hollscher (W&H)
Windmoller & Hollscher (W&H) is a first-class equipment and machinery supplier. W&H offers its customers an extensive range of service facilities and technical support for extrusion, flexographic printing and converting operations.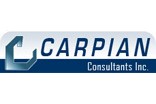 Carpian Ingenieurs-Conseils
Carpian Consultants Inc. is a multi-disciplinary engineering company offering efficient, and cost conscious consulting services for construction of new commercial facilities and the expansion or modernization of existing ones.