Regenerative Thermal Oxidizer for the Chemical Industry
Regenerative Thermal Oxidizers (RTOs) are a type of equipment that destroy Volatile Organic Compounds (VOCs), Hazardous Air Pollutants (HAPs), odor, solvents, GHGs, emissions, and other pollutants. Ship & Shore Environmental has designed and created effective systems which destroy these harmful pollutants by using high-temperature thermal oxidation. These systems are specially designed to reuse the thermal energy created during the production phases of an operation to reduce the amount of energy used and, therefore, lower operating costs.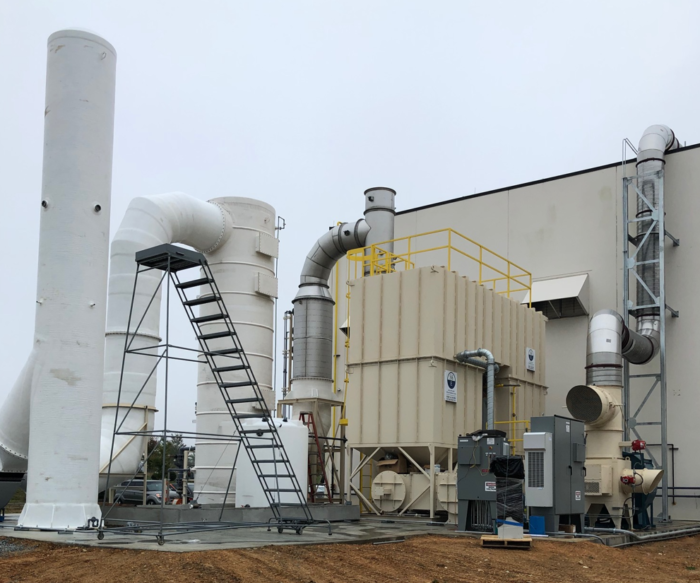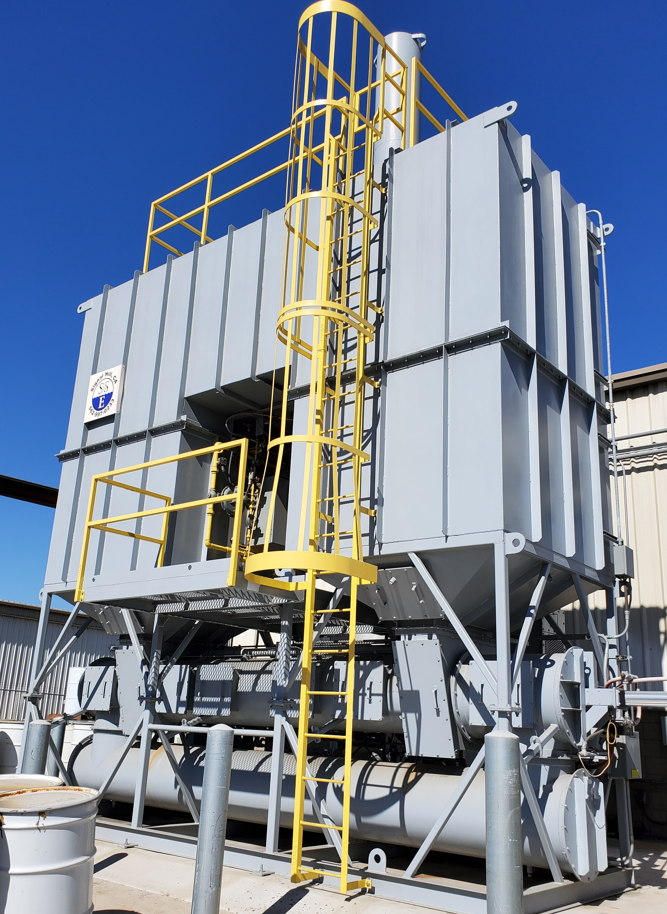 Chemical & Petrochemical RTOs
RTOs are very popular technologies that are helping the world be more sustainable and reduce emissions. For this reason, there are many different types of industries that RTOs are employed in. These include pharmaceuticals, printing, ethanol, paint and paint coatings production, Industrial Oven exhaust, to name a few, as well as the chemical and petrochemical industries:
RTO Technology for the Chemical Manufacturer Industry
RTO technology has been designed to treat waste streams from various chemical subcategories:
Basic chemicals including both organic and inorganic chemicals, resins, plastics dyes, and pigments.
Specialty chemicals which include sealants, adhesives, chemical used in water treatment, plastic additives, coating, and catalysts.
Agriculture chemicals that are used in the manufacturing process.
RTO Technology for the Petrochemical Sector
This is the removal of waste from streams of chemical products which have come from petroleum. The RTO is specially designed to handle and treat emissions generated from multiple petrochemical processes. Aside from an RTO, Ship & Shore Environmental has supplied a wide range of other technologies, including Direct Fired Thermal Oxidizers (DFTO), Multi-Stage DFTOs, Scrubbers, and more.
How Does an RTO Work?
The design of an RTO constitutes two or three towers that are contained with a special thermal ceramic material. At the top of the towers is a chamber that combines the towers with a high-temperature combustion chamber as well as a burner.
How does an RTO Operate?
There are four main steps that constitute the basic running operation of a regenerative thermal oxidizer:
Heating – The exhausts of the industry machine are filled with harmful pollutants such as VOCs and HAPs. These harmful by-products pass through the highly heated ceramic material in one of the towers. The process stream is superheated to around 1500°F.
Combustion – then there is a natural gas-fired burned which continues to heat the VOCs, and HAPs, etc, from 1500°F to higher. At this point, oxidation occurs. What this means is that all the complex carbon solvents are transformed into water vapor and CO2.
Recovery – the superheated gas is then sent down through the second tower. The second tower also contains the same special thermal ceramic material, where it recovers around 95% of the heat that was generated by the burner.
Purge – if the system has a three-tower design, then this stage can occur. Basically, the third tower purges a tiny amount of fresh, clean air and sends it into the combustion chamber to prevent any of the exhaust gases from escaping.
While the first tower is cooling down, the second tower is heated up. Periodically the air which is passed through the towers is reversed in direction. This helps recover any heat that was created by the RTO burner.
For more information about RTOs or other pollution removal technologies for the chemical or petrochemical industries, contact our office to speak with a representative.