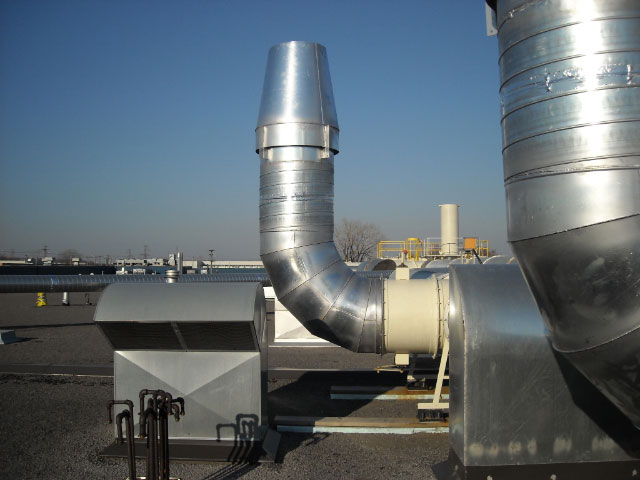 June 10, 2016 3:18 pm
Waste Heat Recovery from Thermal Oxidizers
Can Be Captured to Reduce Utility Cost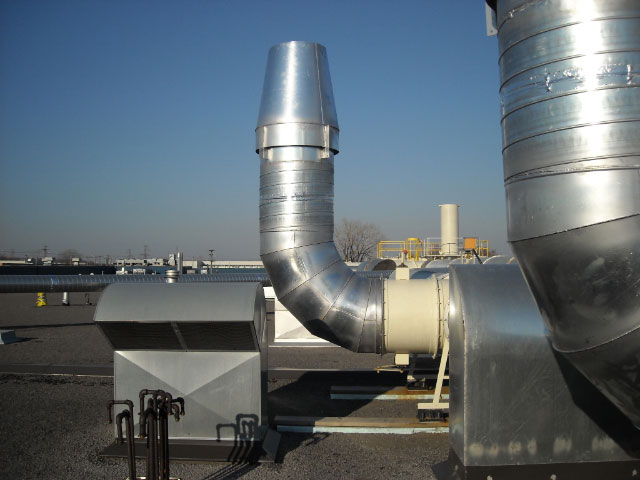 Regenerative thermal oxidizers turn waste heat into energy and reduced costs is a solution more manufacturers are implementing with possible utility rebates and significantly reduced operating costs…
The First Step is Capturing the Energy…
Energy recovery starts with determining areas of waste heat.  This generally starts with the airflow and temperature of the exhaust gases in the oxidizer stack to gather the necessary data to recommend the appropriate measures and equipment.  These stage of the process can also provide the savings opportunities and data needed to see if the facility can qualify for government rebates or incentives that can pay for up to 50% of the project.
When considering energy recovery from the oxidizer stack we gather the following data
Expected airflow and average temperature in the oxidizer stack
Expected hours of operation per year
Current energy rates and utility costs for the facility (gas or oil and electric)
Most of this information is already available through the continuous monitoring of the unit and utility bills over the previous 3 months or season can help determine the rest.
Re-Directing the Captured Energy for Other Operating Processes in the Facility in a Cost Effective Way…
Once the energy recovery data is gather it is fairly easy to estimate the overall savings by recovering heat through the oxidizer stack.  Ship & Shore takes the financial returns into consideration in design and recommendation of energy recovery systems when determining costs of fabricating, installation and startup. At which time we also assist our clients in taking advantage of any government rebates or incentives to help offset the cost of equipment.
Return on investment time and amounts of any energy recovery system installation will be necessary to see if the project is worthwhile . The equipment itself, the site preparation, fans and/or pumps, control valves, thermocouples, etc. will all need to be both mechanically installed and electrically wired to an existing or new control system.
Re-Using Captured Energy for Facility & Operating Processes
To optimize any energy recovery project there must be a purpose for the energy that has been captured. It is usually ideal and most cost effective to reuse this energy for the same process that the oxidizer is connected to. Other operational energy demands by that process can benefit from the oxidizer waste heat that's available.  A secondary benefit may be used for actual space heating of the plant of facility.
Ship & Shore Energy Recovery Options:
Air-to-air heat exchangers have been used to provide pre-warmed fresh air back to process ovens, dryers and/or plant make up air units.
Air-to-fluid heat exchangers have been used to transfer oxidizer stack heat to boiler feed water, plant makeup water, process water, glycol and other thermal fluid loops.
In extreme cases, waste heat boilers have been used with oxidizer stack heat to create steam.
And on the horizon, heat-to-power systems are in development for reclaiming oxidizer stack heat and creating electricity.
Regenerative & Thermal Oxidizers stacks are a big opportunity for manufacturers to capture waste heat which in turn is also wasted profits. Ship & Shore has worked with hundreds of manufacturers to determine feasibility of projects as well as assist in getting rebates to undertake purchase, upgrades or retrofits of new equipment, including regenerative thermal oxidizers, regenerative catalytic oxidizers as well as straight thermal oxidizers or the dated catalytic models.

Ship & Shore helps manufacturers maintain compliance with complete environmental solutions for air pollution abatement and energy and heat recovery systems for maximum efficiency and cost effective operations. If you have any concerns, would like to know more about specific OZONE REGULATIONS and how they may affect your business, or just need a little expert advice, please call Ship & Shore Environmental at (562)997-0233

Tags: air compliance permits, air pollution abatement, air pollution control, air pollution control equipment, air to air heat exchanger, Anoosheh Oskouian, carbon footprint, energy management, energy recovery, environemntal regulations for manufacturers, environmental engineering, government energy efficiency grants, heat exchanger, innovation technology, oxidizer stacks, rco, regenerative thermal oxidizers, RTO, Ship & Shore Environmental, Ship and Shore Environmental, thermal oxidizer, thermal oxidizers, VOC abatement, waste heat, waste heat recovery


Categorised in: Air pollution, Energy, EPA, News, News, Technical