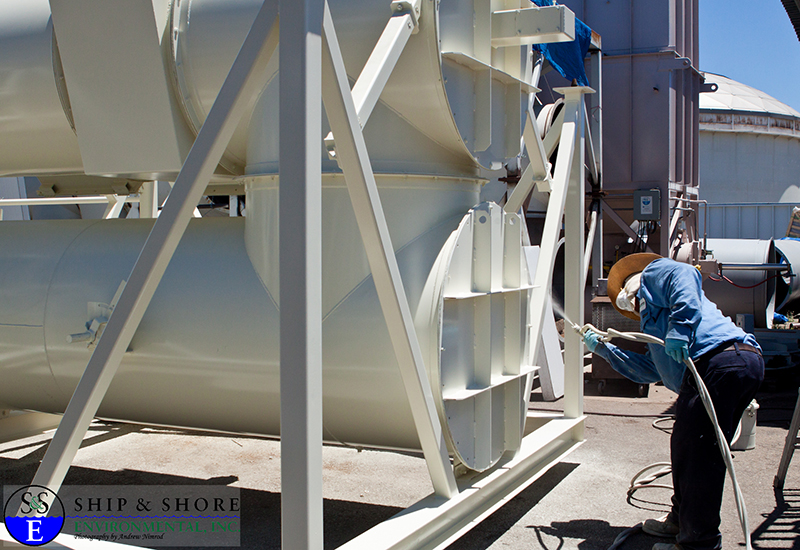 August 4, 2015 7:36 am
Ship & Shore Environmental, Inc. Provides Summer Maintenance Tips for Regenerative Thermal Oxidizer (RTO) Systems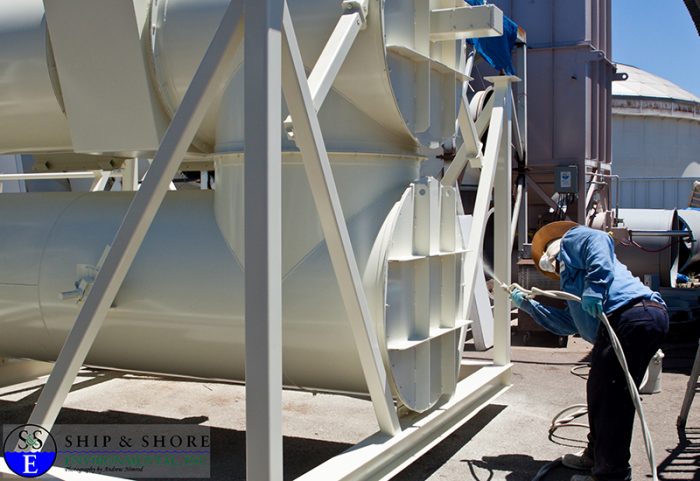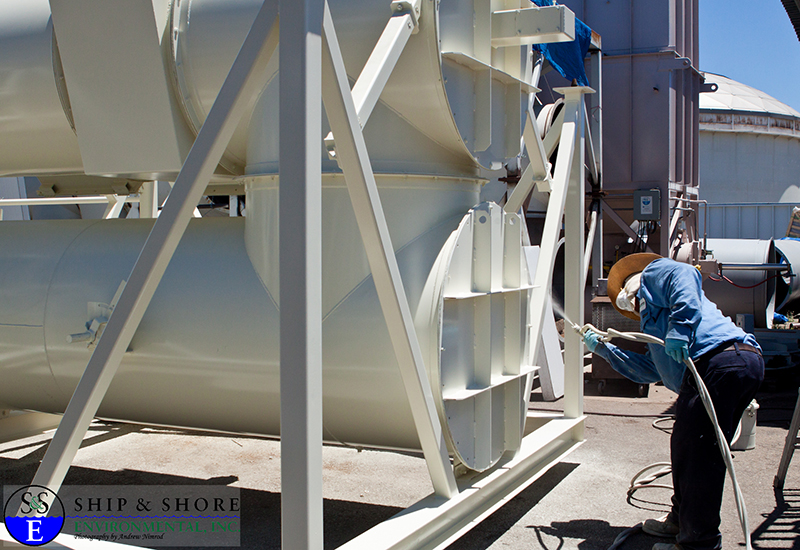 Long Beach, CA, August 3rd, 2015 – Each year around this time, Ship & Shore Environmental, Inc. assists its manufacturing clients with critical maintenance protocol for their manufacturing equipment and specifically, for their Regenerative Thermal Oxidizers (RTO's).
Below please find some insight from the expert engineers at Ship & Shore:
The oxidizer system is a substantial asset in your facility and is an investment which needs to be maintained to ensure environmental compliance within the production facility. Non-compliance can result in costly loss of production from your manufacturing process and/or fines from regulatory authorities.
A comprehensive inspection and preventive maintenance plan minimizes the risk of unexpected downtime, while maximizing production uptime. Having an inspection/maintenance plan encompasses the following programs.

Routine inspection by a highly qualified oxidizer service provider.
Regular maintenance on a daily, weekly, and monthly basis.
Inventory of key spare parts for fast repair.
Regular review of operating conditions for comparative analysis to make sure there is no deviation from baseline process or equipment operation.

The oxidizer efficiency needs to be at peak performance to minimize operating costs and reduce greenhouse emissions. Making informed decisions for your oxidizer system requires having a comprehensive plan that is able to identify and respond to small problems, avoid catastrophic breakdowns, and track historical operating /cost information over the life of the unit for optimal operation. The responsible manager should periodically review the overall maintenance program to fine tune operating and maintenance programs.
Knowing what your oxidizer is supposed to cost is an important question to ask. Set an expected annual operating cost and recognize the actual operating cost for first year(s) analysis. For example, if a Regenerative Thermal Oxidizer (RTO) was originally designed for 95% thermal energy recovery and after five years it drops to 93%, that could mean a 40% increase in natural gas consumption. Maintaining baseline operating conditions is the simplest solution to avoiding operating cost erosion.
Also understand that technology improvements or enhancements can be implemented at maintenance time. Examples include changing to high efficiency ceramic heat exchange media, adding additional media, or incorporating secondary heat exchangers to improve operating efficiency (efficiency modifications are also subject to possible incentive rebates from local utility providers).
Paying attention to your emission loading is just as important as monitoring your oxidizer efficiency. The size of the oxidizer is determined by the peak emission levels, which are extremely important in the preliminary design of the oxidizer. However, it is important to note that the average emission loading dictates operating costs. An undersized oxidizer operating at solvent loads higher than originally designed can increase wear and tear on media, valves, and seals over the life of a unit.
Burner combustion air is another opportunity for cost savings. Tuning the burner and making sure it modulates properly limits excess air. The more air that needs to be treated the higher your costs. Similarly, leaks in source ductwork, or drawing too much process air has the same effect as heating excess air (Note that drawing too much process air can increase costs at the process oven or dryer as well).
About Ship & Shore Environmental, Inc.
Ship & Shore Environmental, Inc. is a Long Beach, Calif.-based woman-owned, certified business specializing in air pollution capture and control systems for industrial applications. Ship & Shore helps major manufacturers meet Volatile Organic Compounds (VOC) abatement challenges by providing customized energy-efficient air pollution abatement systems for various industries, resulting in improved operational efficiency and tailored "green" solutions. Since 2000, Ship & Shore has been prepared to handle and advise on the full spectrum of environmental needs with its complete array of engineering and manufacturing capabilities and multiple offices around the U.S., Canada, Europe and most recently, China. With over 100 specialized professionals spread throughout the world, the company is dedicated to designing tailored solutions for its energy clients. For more information, visit www.shipandshore.com.

Author: Beatriz Arana

Tags: aftermarket oxidizer, air compliance permits, air pollution abatement, air pollution control equipment, Air pollution news, Anoosheh Oskouian, energy management, environemntal regulations for manufacturers, Environmental Industry Leaders, EPA & regulation, green manufacturing solutions, oxidizer engineer, Oxidizer Maintenance, oxidizer preventive maintenance, oxidizer regulations, oxidizer spare parts, regenerative thermal oxidizer, regenerative thermal oxidizers, RTO, Ship and Shore Environmental, thermal oxidizer, thermal oxidizer repair, thermal oxidizer spare parts, thermal oxidizers, waste heat recovery


Categorised in: Air pollution, Energy, Industry news, News, News