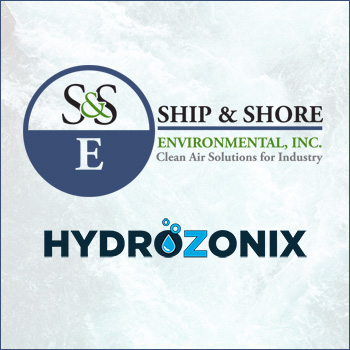 April 10, 2017 6:00 am
Ship & Shore Environmental Introduces Hydroflare Produced Water Evaporator
Joining forces with Hydrozonix, S&S looks to evaporate excess water for oil & gas sector.
Long Beach, CA, April 10th, 2017- Ship & Shore Environmental Inc.today announced the introduction of Hydroflare, a first-to-market technology developed in partnership with Hydrozonix,a leading water quality management company.
The companies have joined forces in response to recent demand for a viable, efficient and long-term solution for managing water sourcing and wastewater treatment in hydraulic fracturing.
This new technology evaporates and treats the "produced water" that oil and gas companies generate in the fracking process.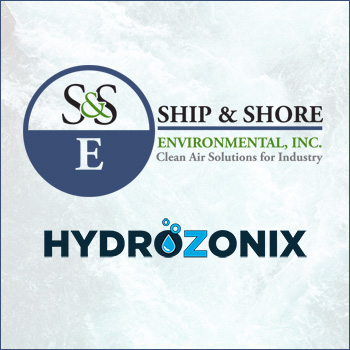 "The number of hydraulic fracturing (fracking) shale oil and gas wells in the US, and worldwide, continues to increase. Discharge of water from the fracking process to the ground creates many environmental problems. In addition, demands on fresh water supplies are mounting, as is the need to process the large volumes of produced wastewater. Companies in the oil and gas industry are under increasing pressure to control the produced water and field gas, so we partnered with Hydrozonix to develop a technology that finally provides a solution. And no solution like Hydroflare exists on the market today," said Anoosheh Oskouian, President & CEO of Ship & Shore Environmental, Inc

The US has vast reserves of oil and natural gas which now are commercially reachable as a result of advances in horizontal drilling and hydraulic fracturing technologies. But as more hydraulic fracturing wells come into operation, the stress on surface water and groundwater supplies grow more demanding. Withdrawing large volumes of water used in the process requires up to one million gallons (3,780 m3) of fresh water per wellhead to complete the fracking process alone.

In addition, the injection of produced water into disposal wells has negatively affected some areas. There have been recent incidents where the injection has induced earthquakes in Oklahoma and Ohio. As a result, some areas have placed restrictions on the injection of produced water into disposal wells. This has led to a lack of capacity and high disposal prices for produced water.

Hydroflare alleviates all of these issues. The new technology takes natural gases produced by the fracking process and uses it to provide energy to evaporate this produced wastewater. Ship & Shore Environmental and Hydrozonix have created a revolutionary solution that is long-term and efficient.

About Ship & Shore Environmental, Inc.
Ship & Shore Environmental, Inc. is a Long Beach, Calif.-based woman-owned, certified business specializing in air pollution capture and control systems for industrial applications. Ship & Shore helps major manufacturers meet Volatile Organic Compounds (VOC) abatement challenges by providing customized energy-efficient air pollution abatement systems for various industries, resulting in improved operational efficiency and tailored "green" solutions. Since 2000, Ship & Shore has been prepared to handle and advise on the full spectrum of environmental needs with its complete array of engineering and manufacturing capabilities and multiple offices around the U.S., Canada, Europe and most recently, China. With over 100 specialized professionals spread throughout the world, the company is dedicated to designing tailored solutions for its energy clients. For more information, visit www.shipandshore.com

Tags: Anoosheh Oskouian, Crain's Los Angeles, Ship and Shore Environmental


Categorised in: Air pollution, Industry news, News, News, RTO, Ship & Shore