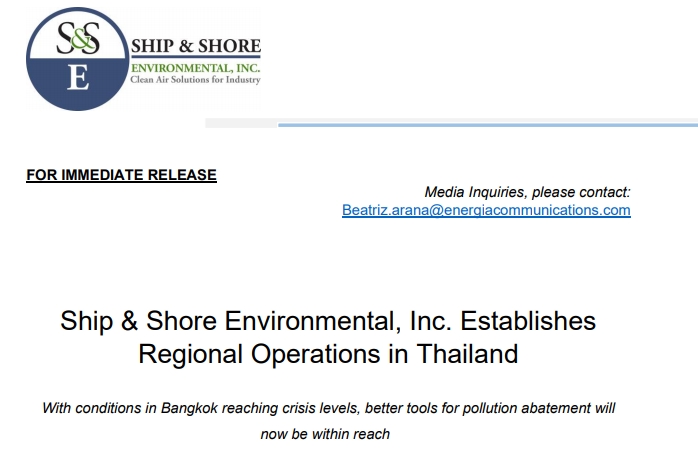 November 11, 2019 9:59 pm
Ship & Shore Environmental, Inc. Establishes Regional Operations in Thailand
Media Inquiries, please contact:
Beatriz.arana@energiacommunications.com
With conditions in Bangkok reaching crisis levels, better tools for pollution abatement will now be within reach.
Long Beach, CA, November 12, 2019 – Ship & Shore Environmental, Inc. a multinational environmental pollution abatement and energy solutions firm, today announced that it has expanded its manufacturing operations in Bangkok, Thailand. The new Ship & Shore Thailand effort offers the same solution planning and fulfillment capabilities as its U.S. and Chinese counterpart locations. The S&SE move into Thailand arose from both customer demand as well as an urgent need in the region for immediate improvement in pollution conditions, a situation that S&SE finds pervasive throughout developed Southeast Asia.
news