May 24, 2016 8:58 am
Ship & Shore Environmental's Anoosheh Oskouian
To Participate in DRUPA CUBE 2016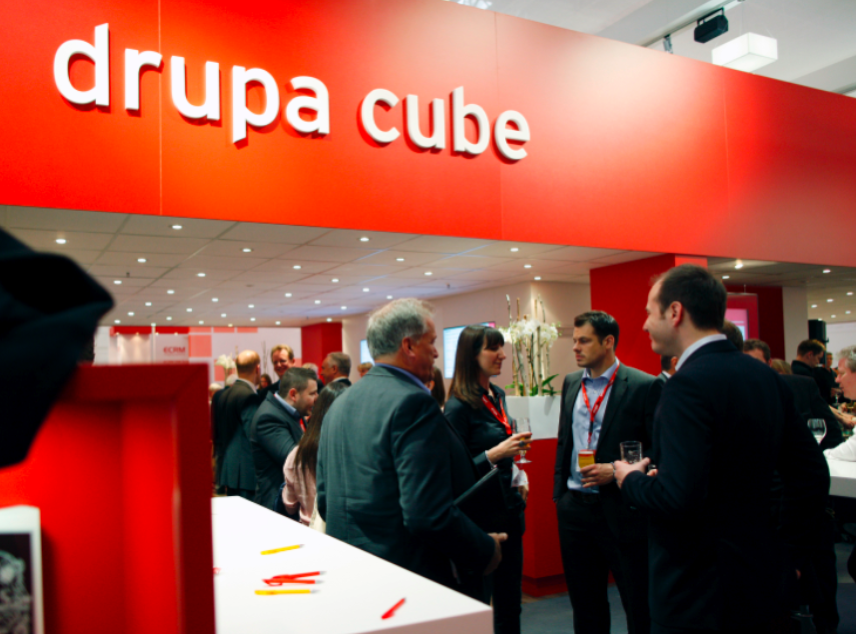 CEO Will Bring Printing Industry Expertise to Global Innovation Workshop
Long Beach, CA, May 24, 2016 – Anoosheh Oskouian, CEO at Ship & Shore Environmental, Inc., will be among the talented, knowledgeable professionals participating in the upcoming "Innovative Approaches to New Markets" workshop, part of Drupa Cube 2016. Drupa Cube is just one of the exciting, innovative experiences at the upcoming Drupa 2016 conference, the world's leading trade fair for print and cross-media, set for Dusseldorf, Germany, May 31-June 10.
"The workshop will show how out-of-the-box thinking and ideas actually lead to innovative technology, products and solutions," Oskouian says. "I am so proud to be part of this experience."
Ship & Shore Environmental is a Long Beach, Calif.-based, woman-owned certified business specializing in air pollution capture and control systems for industrial applications, with a deep knowledge and special expertise gleaned through years of working with printing industry clients.
Oskouian specifically will be part of Drupa Cube, an innovative think tank featuring "on-demand" coaching led by Oskouian and several other experienced leaders in the industry. Drupa Cube is organized and run by the Medici Group. The six highlighted topics of Drupa 2016 include multichannel, print, functional printing, 3D-Printing, packaging production and green printing.
Drupa Cube participants signing up for "Innovative Approaches to New Markets" will experience three segments, which are designed to serve as a catalyst for innovative thinking, technology and solutions. The first segment will surface a random innovative idea from each workgroup. The second segment will serve to evaluate and develop the idea, and in the third segment, the best ideas will be presented.
Oskouian's company has not just been a leading environmental pollution solutions sector problem solver for 16 years, it's also been a key provider in the flexographic industry for several years as part of that history. Oskouian's firm blends multiple disciplines, years of experience and know-how and innovative thinking to develop cost effective, success-driven environmental and operational solutions for the printing industry.
Visitors to Drupa 2016 will experience an exciting new interdisciplinary international approach to innovation in print when they stop by the Drupa Cube, says Sabine Geldermann, director of Drupa Cube. "This special conference and event program will feature a wide range of applications for printed products in numerous industries and areas of life. New technologies like printed electronics and 3D printing, creative multichannel applications and the use of digital printing techniques in packaging and other sectors continue to illustrate the amazing potential of print."
Oskouian says that is exactly why Ship & Shore, specifically her personal expertise, are a great match with Drupa 2016, especially the Drupe Cube workshop concept. Ship & Shore has helped its clients master the challenges in pollution control that the print, packaging and media sectors face in their day-to-day operations.

For those clients (and its client base overall), Ship & Shore's professional staff custom designs waste heat and energy recovery systems capable of capturing hot exhaust from combustion produced during various manufacturing processes and redirects to other areas of production to save and re-use energy. S&SE's expertise offers a complete source for environmental and energy solutions, featuring both quick ROI and the aforementioned cash incentives – adding to a company's performance and profitability.

About Ship & Shore Environmental, Inc.
Ship & Shore Environmental, Inc. is a Long Beach, Calif.-based woman-owned, certified business specializing in air pollution capture and control systems for industrial applications. Ship & Shore helps major manufacturers meet Volatile Organic Compounds (VOC) abatement challenges by providing customized energy-efficient air pollution abatement systems for various industries, resulting in improved operational efficiency and tailored "green" solutions. Since 2000, Ship & Shore has been prepared to handle and advise on the full spectrum of environmental needs with its complete array of engineering and manufacturing capabilities and multiple offices around the U.S., Canada, Europe and most recently, China. With over 100 specialized professionals spread throughout the world, the company is dedicated to designing tailored solutions for its energy clients. For more information call (562)997-0233

Tags: air pollution, air pollution abatement, air pollution control, air pollution control equipment, air pollution equipment, Anoosheh Oskouian, AQMD & regulation, Blog, Canadian Air Pollution Control, canadian environmental news, capture hot exhaust, capture waste heat, drupa 2016, drupa cube, EPA & regulation, flexographic emission equipment, green manufacturing solutions, manufacturing energy rebates, printing tradeshow, pritning environmental soltutions, regenerative thermal oxidizer, regenerative thermal oxidizers, RTO, Ship and Shore Environmental, VOC abatement, waste heat recovery


Categorised in: Air pollution, Energy, Green Energy, Industry news, Media, Uncategorized