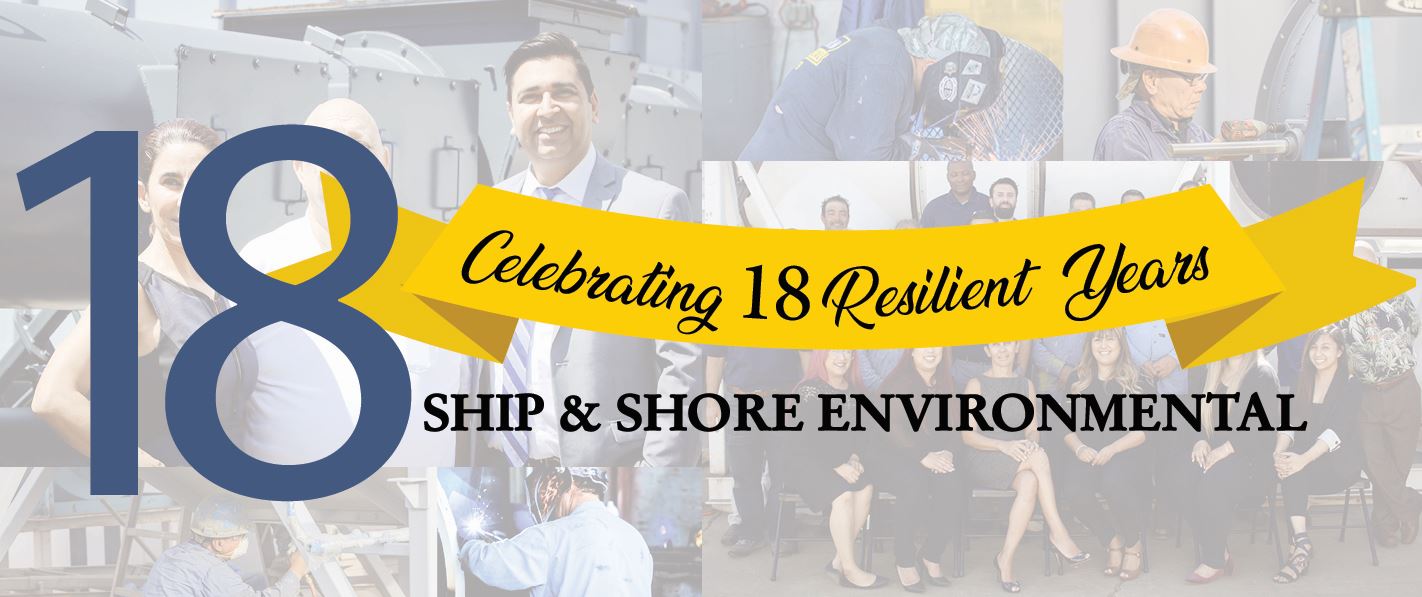 October 24, 2018 9:06 pm
Ship & Shore Celebrating 18 Resilient Years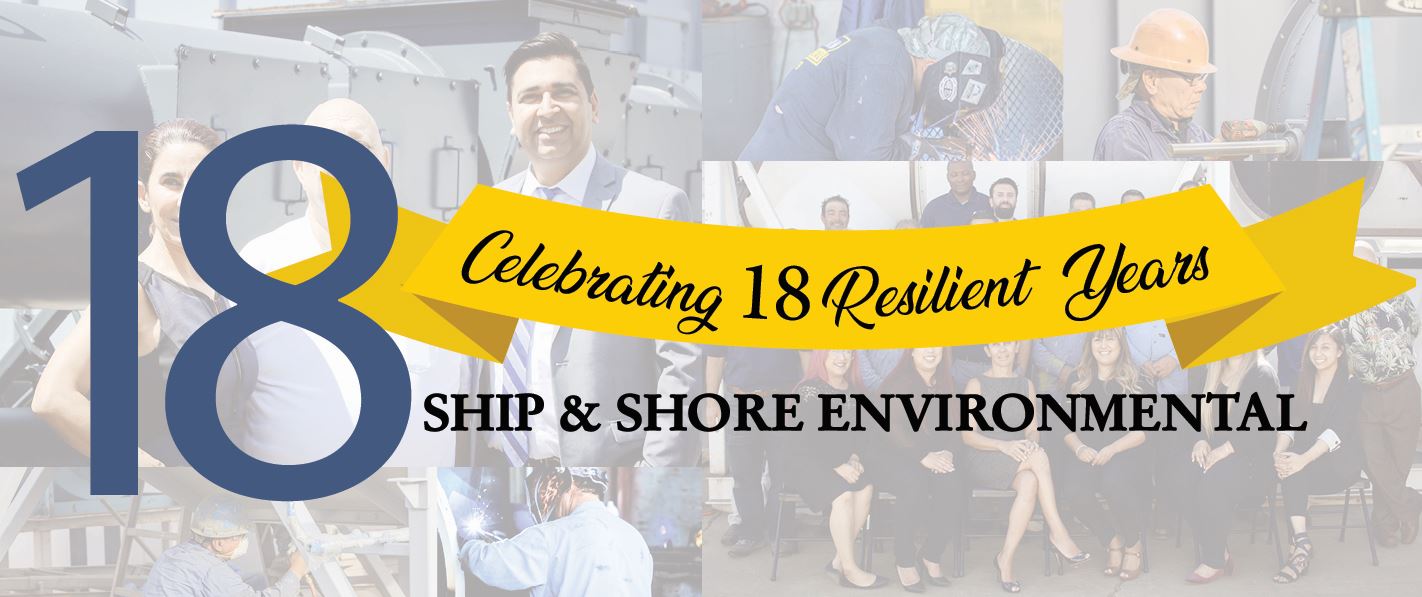 Resolute – a word to describe the ability to overcome any obstacle. To Ship & Shore Environmental, however, it is a word that embodies who we are. Ship & Shore is proud to announce that we are celebrating 18 resilient years since our establishment. This week we will be formally recognizing our anniversary of providing global clean air solutions, and we could not be more proud of the company, our people, and the business we are putting forth.
What began as a small sheet metal company turned into a multi-million-dollar pollution abatement corporation. Co-founders Anoosheh Oskouian and John Von Bargen started Ship & Shore Environmental with one mission: to provide innovative products and services to our customers in an effort towards cleaner air. Two decades later and that goal still remains the same and their intentions still remain true.
Our thanks to each of you for being a part of the Ship & Shore family, as we would not be where we are today without your trust and support through the years. Here at Ship & Shore, customer satisfaction is our top priority. As partners, our success solely relies on mutual prosperity, so we constantly strive to provide engineering solutions that maximize your competitive edge while reducing emissions. Your standards have motivated us to be at our best at all times.
To our Ship & Shore Team: thank you for the constant dedication and commitment you put in your work every single day. Every one of you plays an important role in the development of our company and our continued success. Ship & Shore's organic growth is attributed to our strong technical team because you all are constantly learning and innovating. Your dedication to our mission has been the glue to keeping the Ship & Shore family together.
In this industry, there are two ways to do business: with integrity or without. Despite any negativity or competitive ploys, Ship & Shore has managed to maintain ethical business practices and proud to be doing business the right way all these years. With that, CHEERS from our family to yours!
Sincerely,
Anoosheh M. Oskouian
President & CEO
Ship & Shore Environmental, Inc.
Categorised in: Community, Media, Ship & Shore