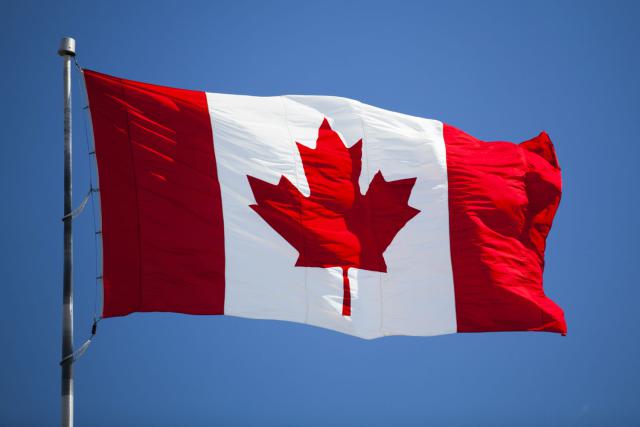 April 22, 2016 1:59 pm
Ship & Shore in Canadian Print and Food Industry News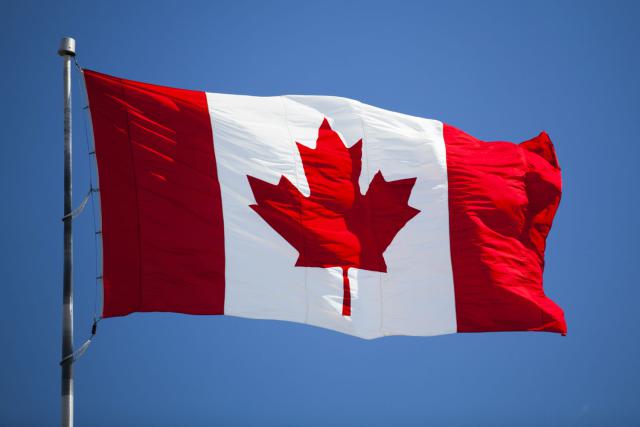 Ship & Shore was featured on several Canadian online publications regarding expansion of its existing alliance with Webconvert, a Toronto-based company that acts as an agent/manufacturer's representative for certain product lines, including pollution control.
With this expanded agreement, Webconvert will continue to serve as a local liaison between Ship & Shore and Canadian manufacturers to provide a Canadian perspective on the market and pollution control regulations.
Webconvert Ltd.
Webconvert supplies machinery for the Flexible Packaging industry including accessories, control systems and peripheral products for use on Printing Machinery, Paper Machinery, and many other related machines such as slitters, rewinders and laminators. Webconvert is a stocking distributor, with an inventory of spare parts and accessories at its Toronto Warehouse. Webconvert also acts as an agent (manufacturer's representative) for certain product lines which are custom built or made order.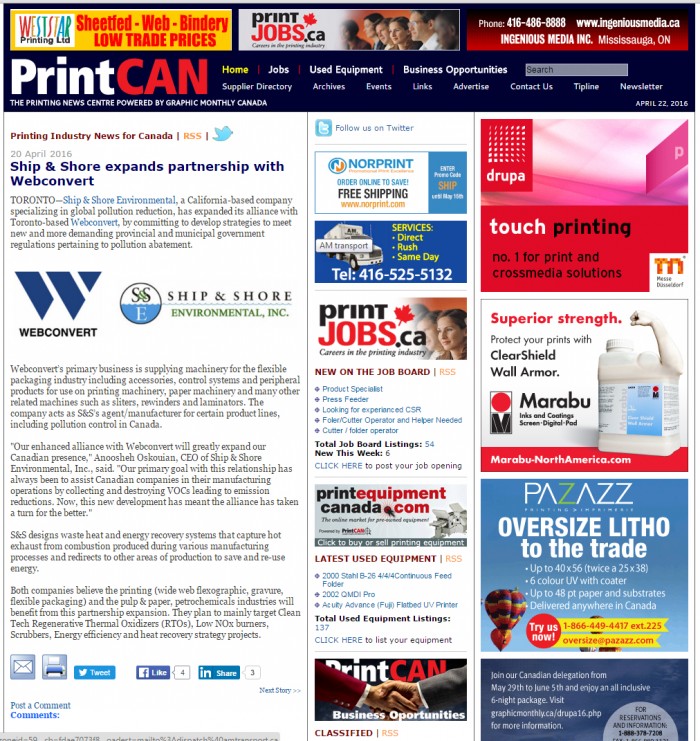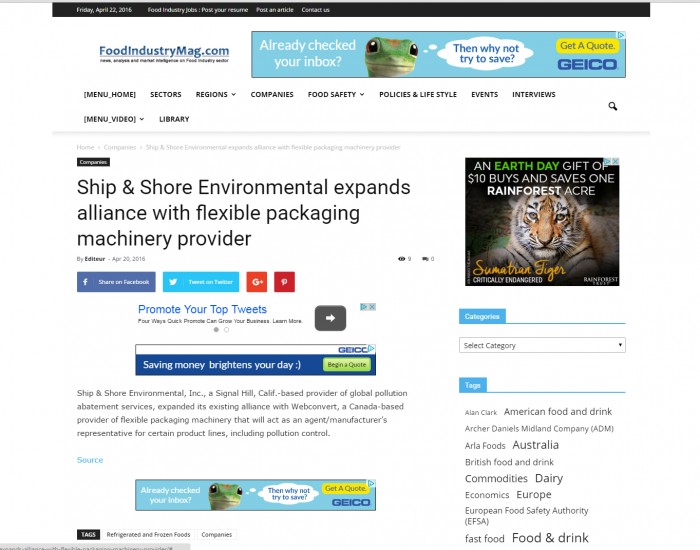 Ship & Shore helps manufacturers maintain compliance with complete environmental solutions for air pollution abatement and energy and heat recovery systems for maximum efficiency and cost effective operations.  Call or Email us today to see how current and coming regulations may affect your manufacturing application.  Your project may be eligible for significant  cash incentives from energy efficiency programs! Call 562.997.0233   or EMAIL us by clicking here.

Tags: air pollution abatement, Air pollution news, Anoosheh Oskouian, Blog, canadian air pollution control news, canadian environmental news, carbon footprint, energy management, environemntal regulations for manufacturers, environmental engineering, Environmental Industry Leaders, food industry mag, government energy saving programs, green manufacturing solutions, heat recovery, industrial energy consumption, innovation technology, manufacturing energy rebates, printcan, reduce air pollution, refrigerated & frozen foods, Sustainability Companies, thermal oxidizers, VOC abatement, waste heat recovery, webconviert


Categorised in: Media, Uncategorized