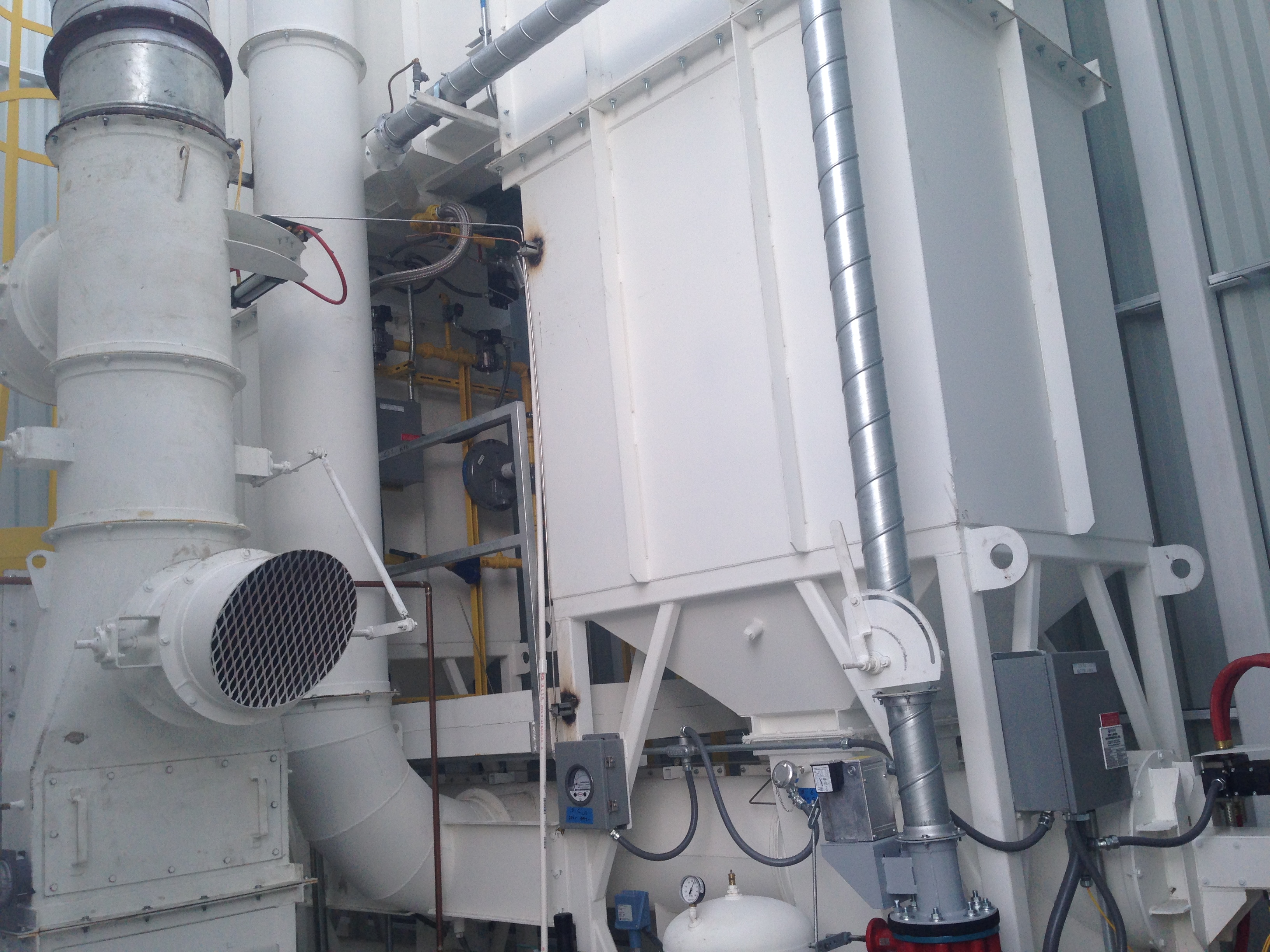 September 22, 2016 2:13 pm
Adding a Hot Bypass on RTOs with High VOC Concentrations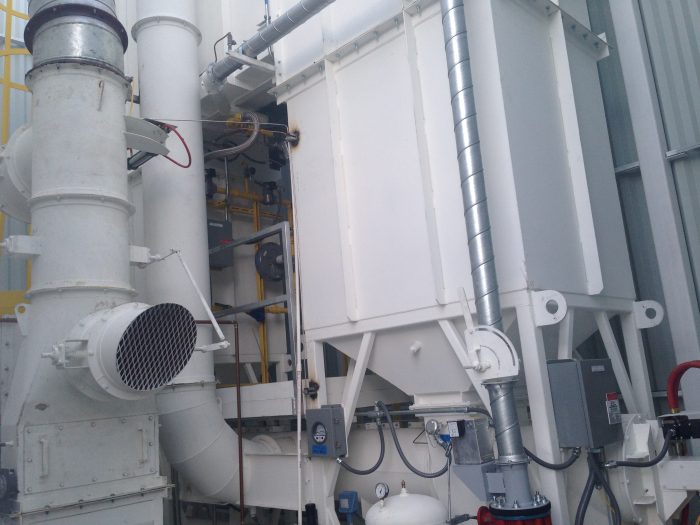 Hot bypass is typically installed in systems where the VOC concentrations may exceed 5% of the LEL (Lower Explosion Limit). The hot bypass does not increase the RTO flow capacity.
Approximately, 30% of S&SE RTOs use hot bypass.  
THE REGENERATIVE THERMAL OXIDIZER (RTO)
The Ship & Shore Regenerative Thermal Oxidizer (RTO) converts volatile organic compounds (VOCs) into carbon dioxide and water. VOC's commonly emitted by manufacturing operations are typically known as hydrocarbons, solvent fumes, halogenated hydrocarbons, hazardous air pollutants (HAP's), and odorous emissions.
Typical Process Applications for the
Regenerative Thermal Oxidizer include, but are not limited to:
High flow rates & VOC concentrations of up to 25% of the Lower Explosive Limit (LEL).
High VOC destruction rates from 96-99%
Varying solvent mixtures and/or varying exhaust air volumes running on the same production line.
When VOC in the emission stream reaches higher than normal, a hot bypass may be needed. In these cases, a motor operated valve is used to respond to a signal from the temperature controller to release excess heat and reduce the chances of overheating the RTO.

As high concentrations of VOC's pass through the RTO the temperature in the combustion chamber will rise and at a pre-set temperature open the hot by-pass to allow a portion of the hot products of combustion to directly exit to the exhaust stack, without passing through the media, thus insuring that the media remains at a stable temperature. The hot bypass valve and components in contact with the 1500F exhaust gases are manufactured of a special gauge of Stainless steel or Inconel.

Ship & Shore helps manufacturers maintain compliance with complete environmental solutions for air pollution abatement and energy and heat recovery systems for maximum efficiency and cost effective operations. If you have any concerns, would like to know more about specific OZONE REGULATIONS and how they may affect your business, or just need a little expert advice, please call Ship & Shore Environmental at (562)997-0233 or CONTACT US BY EMAIL

Tags: air compliance permits, air pollution abatement, air pollution control equipment, Air pollution news, Anoosheh Oskouian, Blog, carbon footprint, energy management, environemntal regulations for manufacturers, green manufacturing solutions, industrial energy efficiency, oxidizer preventive maintenance, reduce air pollution, regenerative thermal oxidizer, RTO, VOC abatement


Categorised in: Air pollution, News, News, Technical, Uncategorized