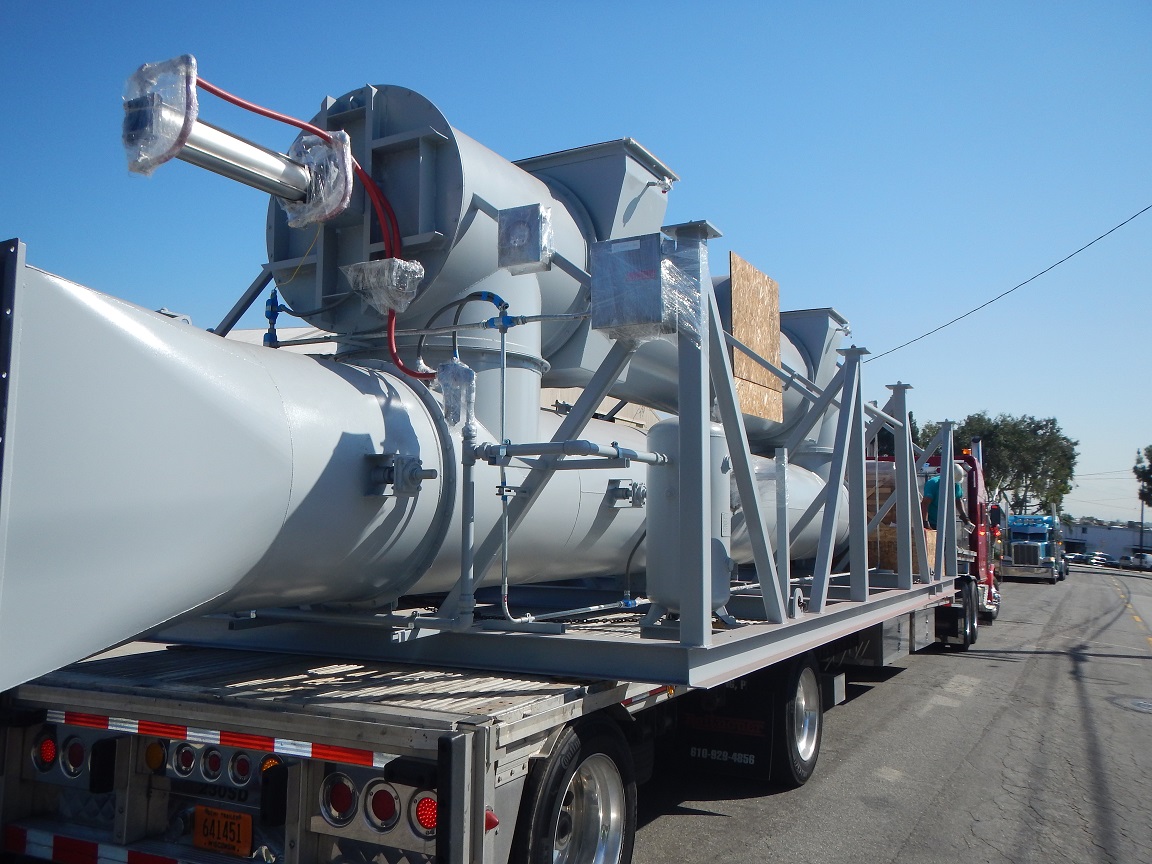 July 28, 2016 4:33 pm
Rebate & Incentive for 30K SCFM RTO for Metal Coating
Facility Ships & Receives a $132,000 Rebate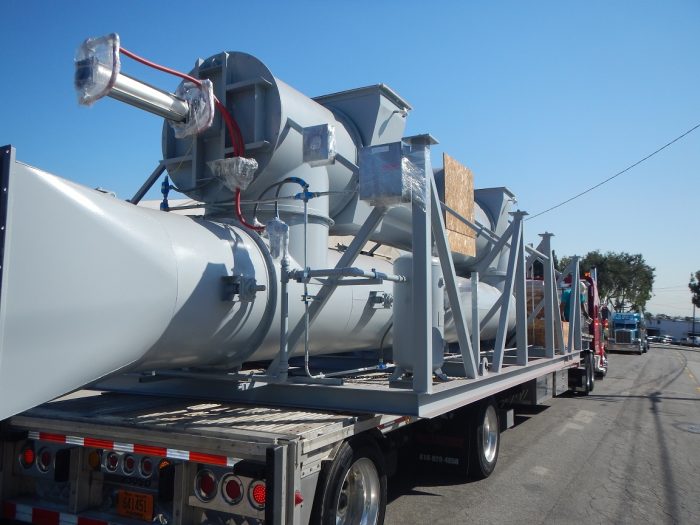 Another successful project completed and shipped from Ship & Shore today.  A 30,000 scfm RTO for a metal coating facility to remove VOC emissions from their Zinc Barrel Plating, Heat Treating, Doerken Coating and Anodizing Services operations.
To determine a solution fo this facility Ship & Shore began with a thorough assessment of the VOC emissions of the facility. Based on the data of each application and process we custom designed engineered an abatement system will provide air volume reduction strategies to reduce system size, for a small footprint while also offering a reduction in both capital and operating costs. This can be achieved with the innovative design that sets Ship & Shore apart from other air pollution equipment companies.
Reducing emissions not only ensure compliance with local and state agencies, purchasing an Ship & Shore Regenerative Thermal Oxidizer is a cost effective way to reduce consumption which lowers operating costs as well.
We work with our customers on the purchase of capital equipment and offset the cost with government rebates.  Often these rebates exceed $100,000 and pay for up to 50% of the project.  To date we have helped customers receive over $7 million dollars in rebates.
This customer received $132,000 for their Ship & Shore 30,000 scfm RTO project that shipped out today!
Contact us to see if your facility will qualify for significant cash utility rebates or incentives for retrofits, expansions or upgrades at (562)997-0233 or EMAIL US – it could pay for up to 50% OF YOUR PROJECT OR A $1 PER THERM SAVED!

Tags: 000 scfm RTO, 30, air compliance permits, air pollution abatement, air pollution control, air pollution control equipment, air pollution equipment rebates and incentives, Air pollution news, Anoosheh Oskouian, carbon footprint, energy management, environemntal regulations for manufacturers, green manufacturing solutions, industrial energy efficiency, manufacturing energy rebates, metal coating emissions, metal coating pollution abatement, reduce air pollution, regenerative thermal oxidizer, regenerative thermal oxidizers, RTO, RTO Installation, Ship & Shore Environmental, thermal oxidizers, VOC abatement, waste heat recovery, waste plastic


Categorised in: Air pollution, News, News