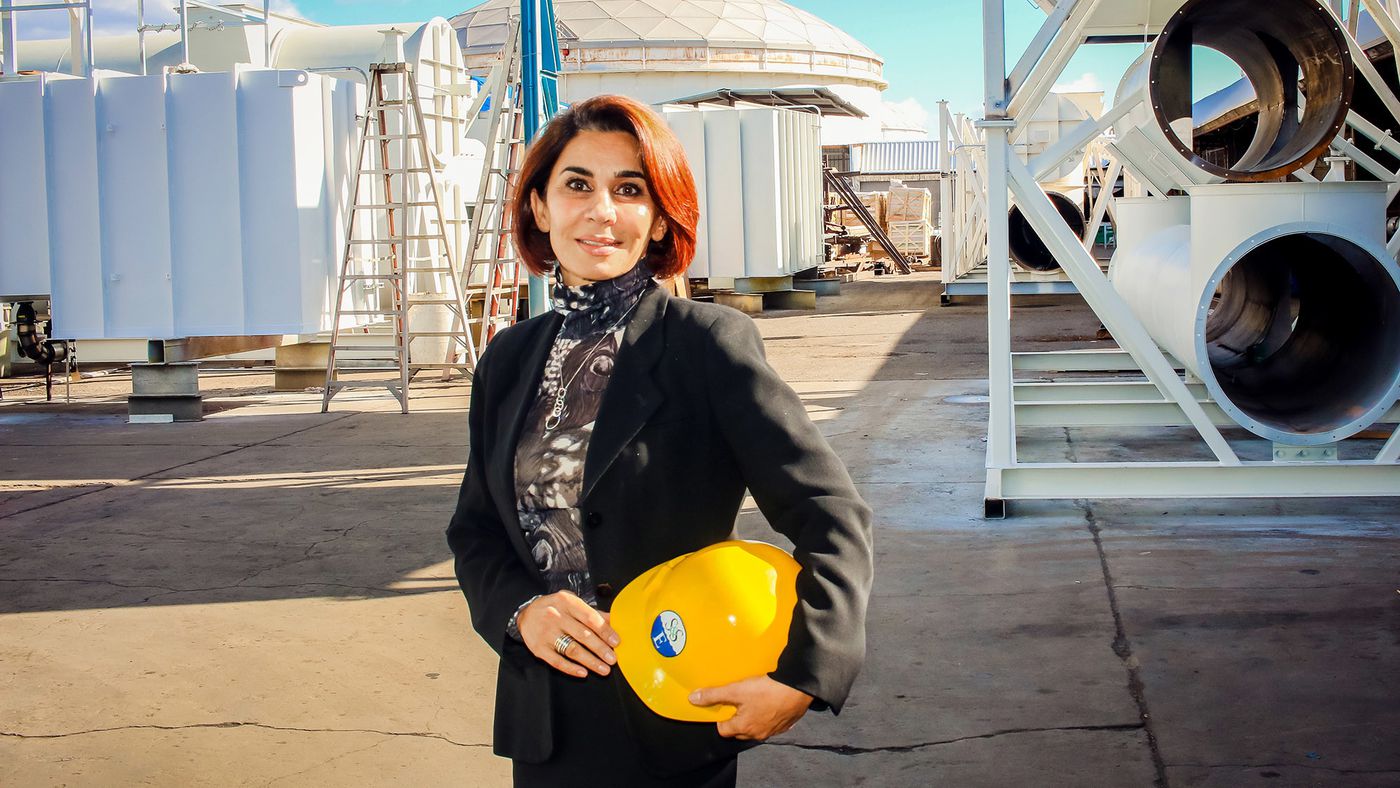 March 4, 2018 2:50 pm
LA Times: This business owner learned to take risks at a young age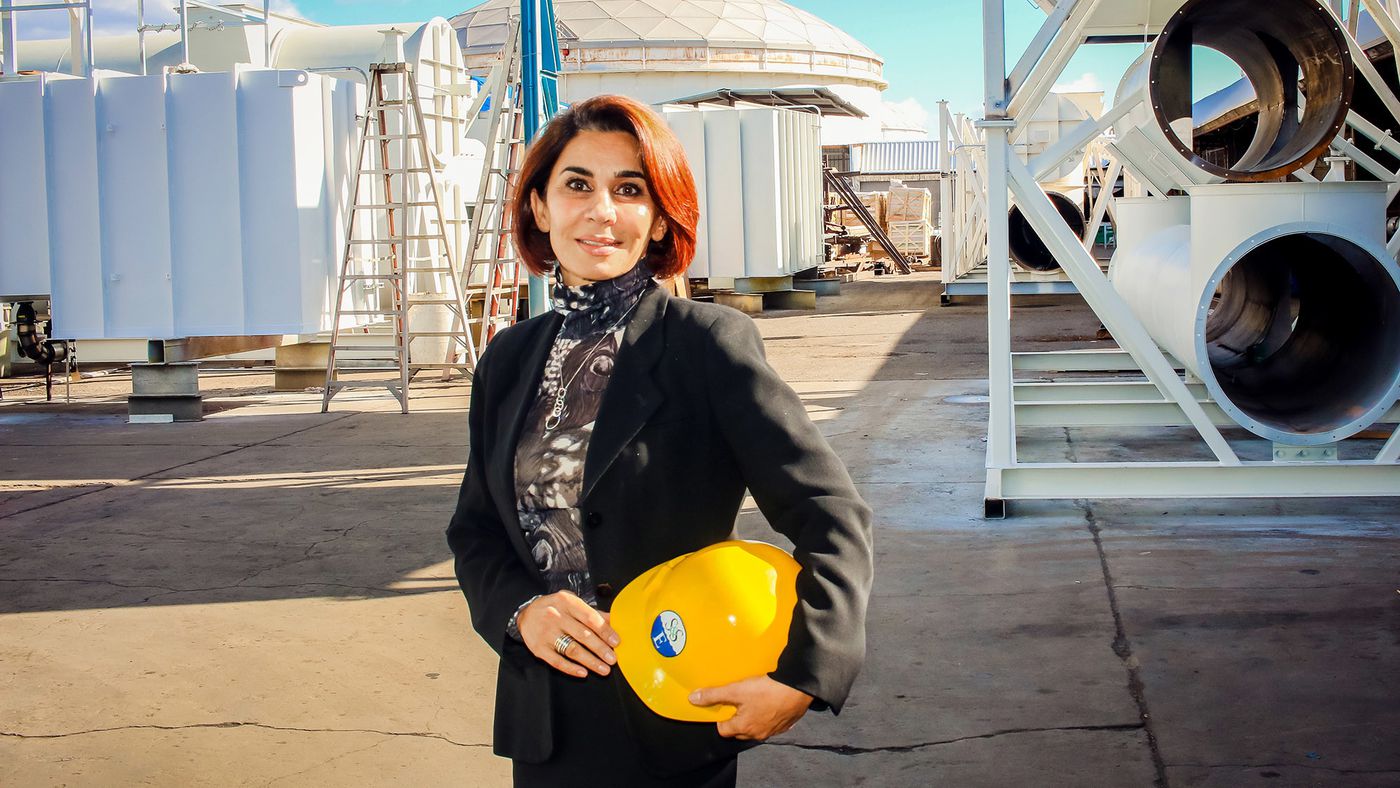 This article originally appeared in the Business Section of the LA Times on Saturday, March 3rd, 2018.  The article was written by Ronald D. White.
Anoosheh Oskouian, 54, is chief executive of Ship & Shore Environmental Inc., a multimillion-dollar Signal Hill company that makes pollution-reducing equipment. The firm also helps cut energy costs and develop energy alternatives for U.S. and foreign industrial companies.  "We are one of the only companies nationwide that do all of the engineering, consulting, manufacturing and maintenance," Oskouian said. "We do a total turnkey approach."
Oskouian, a native of Iran, arrived alone in the U.S. at age 14 to study. Young Anoosheh Mostafaei was eager to become an engineer, and her parents wanted to shield her from the growing violence of the Islamic Revolution that swept the U.S.-backed monarch, Shah Mohammad Reza Pahlavi, from power in January 1979. "I had asked my dad if he could find some way for me to be able to go to school at a younger age," she said. "So he changed my birth certificate to make it appear as though I was 16, and not 14." Her mother's advice was succinct: "Don't ever let anybody tell you that you can't do it just because you're a girl."
She settled in Colorado because she had family there, but she never expected to be there for very long. In oil-rich Iran, chemical engineers would always be in demand. "I was always fascinated by chemistry," Oskouian said. "I thought the revolution would end someday and I could go back and work in oil and gas or refining." While her peers were interested in boys and recreational chemicals, Oskouian had little interest, eventually moving into her own apartment while still a teenager. "I told my father, 'You know what? If I stay around these kids I'm never going to be able to accomplish what I want.'"
Oskouian is fond of the saying, "When the student is ready, the teacher will appear," and that mentoring was something she enjoyed throughout her teenage years and early adulthood. She still remembers her mentors.
"Carl Lang was a guidance counselor at my high school who made sure I was enrolled in advanced courses and in the National Honor Society," she said. "I have always been lucky in finding like-minded people in my life."
Iran was firmly in the hands of Islamists. Colorado was just too darned cold, so after earning a degree in chemical engineering from the University of Colorado, she relocated to California. Oskouian worked for three companies in succession, including one called Professional Design Resources and Fluor Daniel, a subsidiary of Fluor Corp. But that career ran into a roadblock when the economy dived in 1994 and 1995.  "Fluor had a major office in Texas, but I didn't want to go there," Oskouian said. "So, I took time off. Friends would say, 'Oh, we should open a coffee shop,' but I wanted to stay within my field."
Oskouian found a second chance at a professional career when she joined a company called Ship & Shore Sheet Metal in 1996. It was a time when she was appalled by the environmental conditions in the cargo and shipping industry. But as she was helping the company develop its environmental business, yet another roadblock appeared.  As 2000 approached, the company's owner announced a sudden and shocking decision: He was declaring bankruptcy and "firing everybody," Oskouian recalled. He told employees that anyone who wanted to take over the business had "until tonight to decide."
"It was nerve-racking," Oskouian said. In the end her husband, Alan, pointed out this would probably be the only time she would get such an opportunity. "I took everything I had out of my 401(k) from Fluor Daniel. It was about $80,000."
It's really just jumping in with both feet and just trying to see where you go and giving it your all.

– Anoosheh Oskouian

---
Oskouian made a slight name change for the company, making it Ship & Shore Environmental when she launched it in 2000. She quickly set about building the kind of company she wanted. "It's really just jumping in with both feet and just trying to see where you go and giving it your all," she said.

Although a big proponent of industry, Oskouian said companies need to take care to also protect the environment. "If you do it properly, you don't pollute your water and your air; you don't just send your chemicals down your wastewater lines."

Oskouian attributes her company's success to the fact that she has turned it into a one-stop shopping solution without the need for subcontractors. She has also built a reputation for customized solutions that are cost-effective.   One example was when her firm was hired by a yacht manufacturer that needed pollution abatement equipment. The yacht maker had heard the equipment would be way too expensive, so Oskouian's company designed a much smaller, more affordable version. "The cost, because we did all of the work ourselves, was probably a fifth of what they ever thought they were going to spend," she said.

Weeks can pass without seeing another female executive in the industry.  In one meeting with several peer companies, no one wore name tags and the other executives assumed Oskouian was support staff and directed her to make coffee.  "I didn't say anything at first," she said. "After a few minutes I told them, 'I think it will be appropriate for all of us to introduce ourselves, so you know who's going to talk about what part of the project. By the way, I'm the CEO and the president of the company.' The look on their faces, to this day, is still worth millions to me."

"I try, as much as possible, to give people a lot of responsibility and authority at the same time. When we get a project, we're all hands-on."

Oskouian lives in Newport Beach and has been married for 20 years. The couple have a 13-year-old son, Rod. She enjoys preparing family dinners, organizing and attending charity events, reading poetry and going to the symphony.  She's also committed to several causes. She helped develop the Iranian Cultural Center of Orange County and has served on various boards including the Western Plastics Assn.  "I just dislike it when people sit back and complain and don't do anything," she said. "If you really want to improve lives, you need to get involved on every level you can."

Tags: air pollution abatement, air pollution control, air pollution control equipment, Air pollution news, environemntal regulations for manufacturers, environmental engineering, Environmental Industry Leaders, innovation technology, nina zerman


Categorised in: Achievements, award nominated, Media, News, News