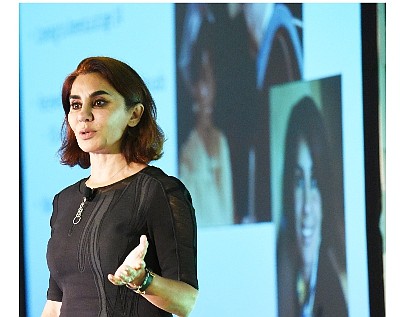 July 8, 2019 8:31 pm
Iran's Loss is Orange County's Gain
COMMUNITY: PERSIAN EXECS EXPLAIN THEIR SUCCESSES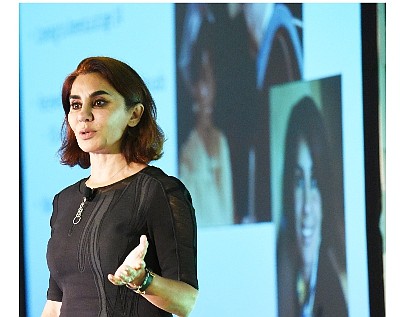 ---
It was 40 years ago that the Shah of Iran fell, replaced by a theocracy that resulted in millions leaving the country.
Iran's loss has been Orange County's gain.
OC has anywhere from 100,000 to 250,000 Iranian immigrants or people of Iranian ancestry, depending on who's counting.
A number of them—several of whom came to the U.S. prior to the Iranian Revolution—have made their marks as executives in Orange County, such as Joe Kiani and Paul Merage (see separate story, page 63).
Some identify themselves as Iranian Americans. Others dislike the distinction; just call them American.
During a time when many are celebrating the Fourth of July, the Business Journal thought it would be interesting to ask some of these executives why they are successful here and the differences from doing business in their native country.
Fearful Parents
Anoosheh M. Oskouian left Iran in the 1970s because she wanted to live in America. At the age of 14, she traveled by herself, eventually landing in Denver, where she obtained a Bachelor of Science degree in 1984 from the University of Colorado.
After the revolution, she didn't return for six years because the unpredictable Iranian government often seized passports and persecuted numerous people.
"My parents were very fearful," she recalled. "My parents always recommended that I not stay more than a week because they said, 'One of these days, you'll have your head chopped off.'"
What would her life have been like if she stayed?
"Oh, my God. It's so far removed from my imagination. Being a woman, extremely outgoing and outspoken and having a set of beliefs—liberty and justice and freedom and letting human minds be what they are—my mom used to say, 'You wouldn't last a week and you'd be in prison.'"
After a stint as a process engineer at Fluor Corp., she co-founded Ship & Shore Environmental Inc. in 2000. Her Signal Hill-based company, which employs 100, generates up to $20 million annually by building anti-pollution control systems for the industry.
She's an Ellis Island Medal of Honor winner.
The company, which exports to China, has given her the opportunity to travel around the world, where she's been able to compare the U.S. to other nations.
"No other country gives you the freedom to grow. If you work hard and do the right thing, you will have a great opportunity."
Nowadays, she lives in Newport Coast, which she loves because of its beauty, the ability to raise children, and the friendliness of the locals.
"I refer to it as the paradise on earth."
She's found networks of Iranians in a variety of professions such as doctors and nurses, as well as on both sides of the political aisle.
"They are high achievers. Whatever sector they're in, they have a tendency to do really well. They are one of the most successful immigrants."
She'd like to remove the perception that a portion of the American public has of Iranians, noting they have assimilated well into American culture. She recalled a July 4th celebration in 2017 in Los Angeles where 75,000 Iranians celebrated America. As a board director of the Pacific Symphony, she was extremely pleased last March when it celebrated the Persian New Year, called Nowruz.
She is hopeful that one day the ancient Iranian culture—its literature and philosophy—will save the country from its current regime. Still, she has adapted to her home so much that she won't move back to Iran.
"I don't think I'd be ever able to live there."
Freedom, and Credit
Manouch Moshayedi left Iran at age 17 when he finished high school.
"In 1974, 400,000 kids graduated from high schools in Iran, and Iranian universities only had space for 20,000 in their freshman year," he recalled.
"If you were part of the 380,000, you would have to go to the military or go to a university outside of Iran. We were lucky enough that our parents were able to send us to Europe to study."
He initially studied in Orange County, earning a structural engineering degree from California State University-Fullerton. He then picked up an MBA from Long Island University. After seven years in New York City, he returned to Orange County where his two brothers were living.
He and his brother Mike in 1989 founded sTec Inc., a maker of solid state drives for the tech industry. Manuouch relinquished the chief executive title to a third brother, Mark, in 2012. In that year, they employed 1,000. In 2013, they sold the company to Western Digital Corp. for $340 million.
When asked the advantage of America over Iran, Moshayedi pointed to two key factors: "The freedom to pursue your dreams and the availability of credit."
Nowadays, Manouch primarily partners with his two brothers in commercial real estate. His Newport Beach-based Mx3 Ventures LLC is one of a few family entities that has bought blocks of real estate along Mariner's Mile, a stretch along Pacific Coast Highway.
America can learn things from Iran, such as the importance of family and studying hard.
"University graduates who migrate to the U.S. from Iran are huge contributors to the advancement of our technology. Math and science are emphasized at every level."
Opportunities Here
Reza Jahangiri left Iran when he was a baby.
"I was only 3 months old when my parents fled Iran because of the Revolution," he said. "Because of the civil unrest, they were concerned about our safety and the future of the country."
He founded reverse mortgage company AAG in 2004, hiring celebrity pitchmen such as actor Tom Selleck. Jahangiri was one of five honorees this year at the Business Journal's 18th annual Excellence in Entrepreneurship Awards in March.
He said "old world" countries like Iran can teach America the value of culture and the importance of family-centric gatherings. He doesn't know what he'd be doing if he was still in Iran.
"The United States has afforded opportunities that don't exist in most of the rest of the world. I consider myself very fortunate considering I was born on a different continent to call America my home.
"No country matches the freedom, civil liberties, economic opportunity and form of government that we are fortunate to experience here in the United States."
Learning from Baseball
While a teenager growing up in the eastern Iranian city of Mashhad, Abbas Mohaddes became fascinated with America by listening to its music, reading magazines like Time and watching Hollywood shows like "Columbo." "By the time I was 15 or 16, I decided I wanted to live in America."
He arrived in New York in 1975 as a wide-eyed 18-year-old; a few years into his studies, his government-provided financial resources were shut off in post-revolution Iran, forcing him to work three jobs to pay his way through civil engineering school. A girlfriend gave him a book on baseball to help him understand American idioms and he said he became a big fan of the national pastime.
He became chief executive at Santa Ana's traffic company Iteris Inc. for eight years and is now president of Anaheim's traffic system builder Econolite, where he oversees 800 employees and more than $100 million in annual sales.
If he had stayed in Iran, he thinks he probably would have been a poet or philosopher, which probably would have meant a career as a teacher.
When he's asked about the differences in the culture, he said he prefers to look at the similarities.
"We all want a great life for our kids, to have manners, be useful and to help people. We have love for music, art, respect others and be good."
Americans can learn patience from Iranians, he said pointing to Persia's long history. In America, business can be done over a cup of coffee.
"In Iran, a cup of coffee doesn't get much done. You need a full blown meal."
Orange County is one of the best, if not the best place, to do business in the U.S., he said.
"It's a very friendly network where the business community comes together to help small and midsize companies. I've seen that first hand. We don't have that anywhere else in the country."
Prominent Executives With Ties to Iran
Nazli Azimi in the 1990s knew if she stayed in her native country, she wouldn't be developing drugs to battle cancer. In 2010, she began Bioniz Therapeutics Inc., which has raised $28 million to date and has interest from heavyweight medical entrepreneurs like Joe Kiani and David Pyott, former chief executive at Allergan. She was one of five honorees at the Business Journal 25th annual Women in Business Awards in May.
Azmin Ghahreman, born in Iran and educated in Geneva, is widely considered one of Orange County's top culinary figures as founder of Sapphire Laguna restaurant in Laguna Beach. His Dellah LLC, a maker of spices, sauces, seasonings, curries and other products with flavors spanning the spectrum of international cuisine, has quickly grown from a side project to full-blown operation since its establishment in 2017 and may reach $40 million in annual sales.
Kevin Karami, an Iranian native who arrived in the U.S. in 1975 at age 20 and never returned, has drawn thousands of designs for homes around the world, including in Dubai, Egypt, and China. He and son, Dustin, are founders of architectural firm SDK Atelier, which is designing new homes in Irvine's Great Park Neighborhoods.
Joe Kiani arrived in the U.S. at age 9, knowing only a few words of English. In 1989, he co-founded Masimo Corp. as a maker of patient monitors for hospitals. A high school graduate at age 15, he holds more than 100 patents related to signal processing, sensors and patient monitoring. Since going public in 2007, the Irvine-based company's stock has risen to a $7.7 billion market cap. He's a member of the Business Journal's OC 50's most influential executives, a champion of healthcare safety initiatives, and other philanthropic ventures. He owns Masimo shares worth nearly $770 million.
Paul Merage, who invented Hot Pockets frozen foods, sold his company in 2002 to Nestle for $2.6 billion. After the sale, he told a friend, "I want to give back to America." In 2006, he donated $30 million to UCI's business school, which now bears his name. He's been involved in many local charities like Children First. Relatives manage MIG Real Estate, which has acquired over 10 million square feet of investment properties, and MIG Capital, which had $1.2 billion in assets as of December and made Barron's Penta Top 100 Hedge Funds ranking in 2017. Merage's wealth is estimated at $1.9 billion.
Cam Merage, brother of Paul, founded First Team Real Estate, an Irvine-based real estate team that had $160 million in 2018 sales and employed 313.
Fariborz Maseeh, who arrived in the U.S. at age 18, received degrees from Portland State University and MIT, both of which have buildings named after him following donations. In 1991, he founded IntelliSense to build tiny, computer-controlled chips to use in products from cardiac pacemakers to aircraft landing gear. He sold the company for $750 million to Corning Inc. Since then, he's become a "venture philanthropist" where he applies business concepts to charity works. He's started a center for autistic children and donated funds to UCI to start a Persian studies center that is named after Dr. Samuel Jordan, a missionary in the early 1900s who became a leading educational figure in Iran. In 2001, Maseeh began Picoco LLC, an internal hedge fund and real estate buyer.
Ray Zadjmool and his wife, Nazy Fouladirad, emigrated from Iran, which their parents fled after the revolution.
Zadjmool enlisted in the Marine Corps straight out of Newport Harbor High School. In 2003, they began Tevora, a Lake Forest-based computer security consulting firm that now employs 90 and expected sales last year to top $60 million.
In this article, Anoosheh Oskouian is honored to be recognized alongside successful Iranian Entrepreneurs Paul Merage and Joe Kiani.
https://www.ocbj.com/news/2019/jul/02/irans-loss-orange-countys-gain/?page=1&
Categorised in: Media