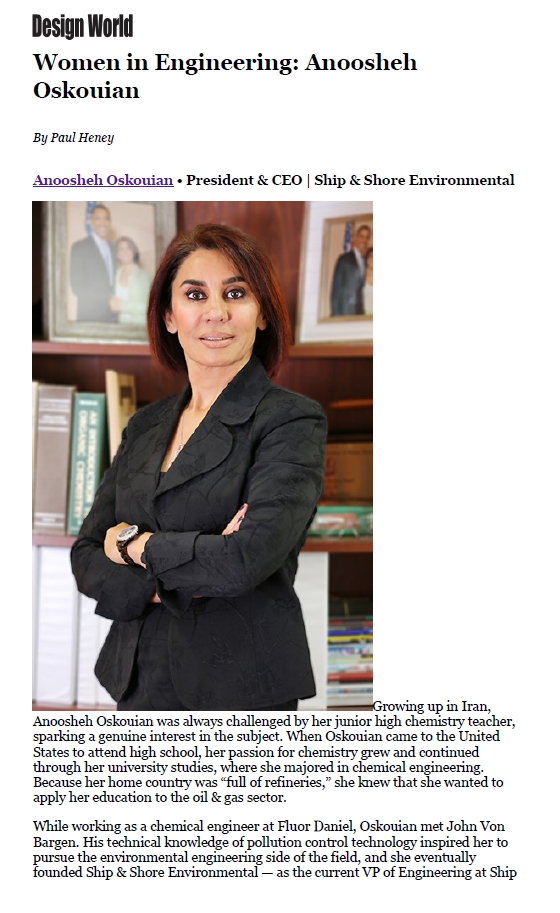 November 6, 2019 1:57 pm
Interview with Anoosheh Oskouian, CEO of S&SE in Design World Magazine
Media Inquiries, please contact:
Beatriz.arana@energiacommunications.com
Growing up in Iran, Anoosheh Oskouian was always challenged by her junior high chemistry teacher, sparking a genuine interest in the subject. When Oskouian came to the United States to attend high school, her passion for chemistry grew and continued through her university studies, where she majored in chemical engineering. Because her home country was "full of refineries," she knew that she wanted to apply her education to the oil & gas sector.
news