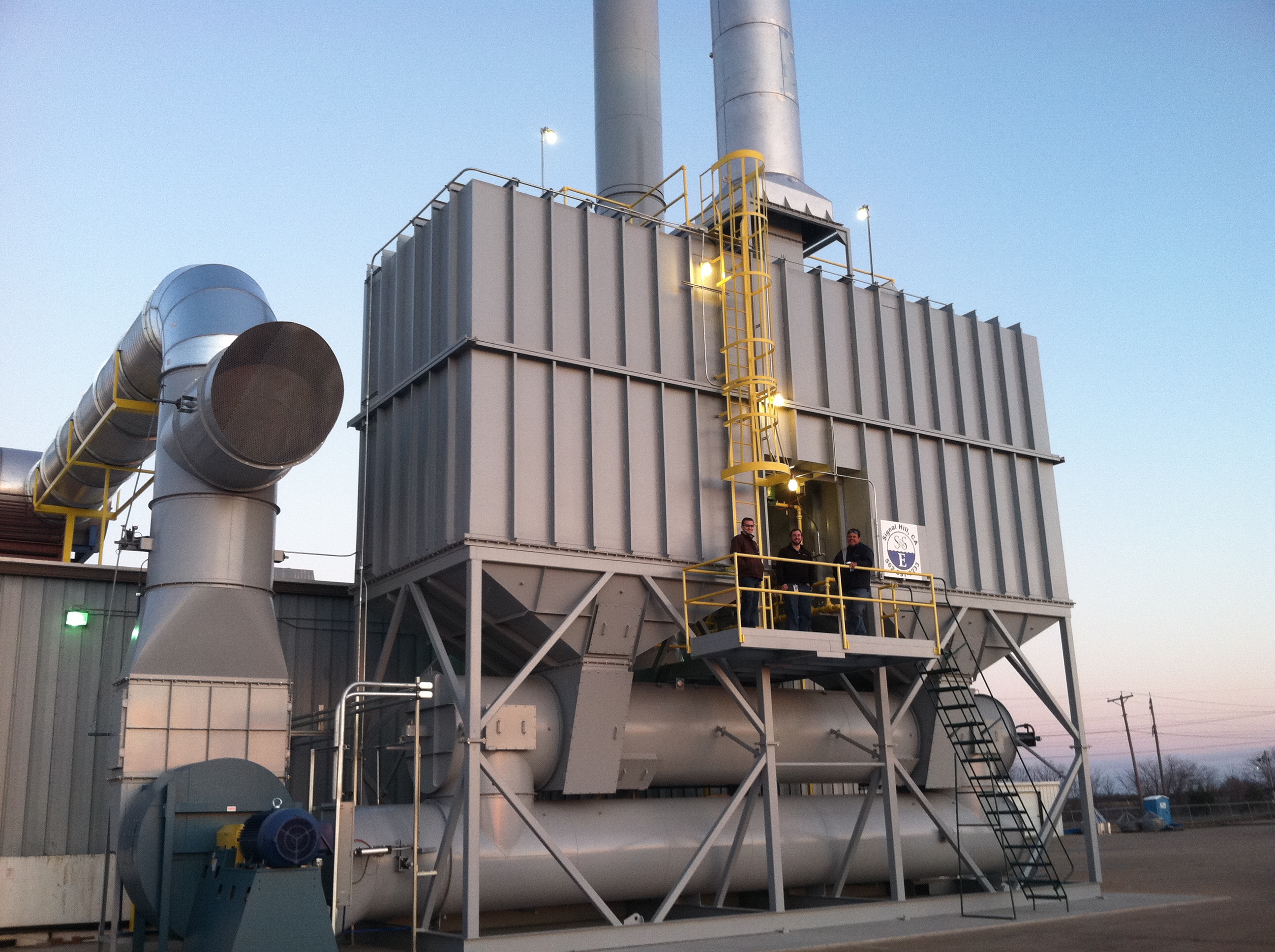 January 3, 2018 1:54 pm
Enclosed Combustion Equipment and Technology
A thorough understanding of enclosed combustion technologies will help engineers to select the proper equipment to balance emissions-control performance with efficiency, costs and complexity
Selection of an enclosed combustion solution is a complex process that involves various environmental and operational requirements that are unique for each application. There is great benefit in selecting the correct equipment, since it can translate into decreased capital and operational costs by preventing over-designing or under-designing the equipment. Different technologies offer tradeoffs between initial cost, operating expense and complexity, emissions, fuel efficiency and destruction efficiency. This article describes the main categories of enclosed combustion devices and presents a few of the advantages and tradeoffs to aid in selecting the proper equipment for a particular case.
ENCLOSED FLARES
The simplest enclosed combustion device is an enclosed flare. An enclosed flare is simply meant to hide the flame and does not make a particular effort to increase combustion efficiency or reduce emissions. Enclosed flares provide cooling and combustion air through natural draft. The enclosed flare burner is simple and can be an anti-flashback type, a high-pressure type or a forced-draft type. A forced-draft type of device is used when the process gas has a tendency to produce smoke. It utilizes a blower to provide 20–40% of the stoichiometric air to the fuel gas near the burner tip. Enclosed flares typically operate at around 98% destruction efficiency.
Destruction efficiency is defined as the difference between the amount of pollutants entering the system and the amount of pollutants exiting the system divided by the mass of pollutants entering the system, expressed as a percentage. Depending on the pollutants to be destroyed, a minimum destruction efficiency is needed to meet regulations. Thus, the selection of the combustion equipment depends on the destruction efficiency needed.
In order to reach higher levels of destruction efficiency, we start off with an enclosed flare design and add temperature control and assist gas. This can be called a vapor combustor, or in some cases, a thermal oxidizer. The vapor combustor can maintain higher temperatures in the chamber, which allows it to maintain a destruction efficiency of up to 99.9%. Residence time is typically around 0.7 seconds for these types of combustors.
A thermocouple is used to monitor system temperature and control the opening of the louvers or the flow of assist gas to maintain a desired chamber temperature of 1,400 to 1,800°F. Different burners can be used, including forced-draft burners for smokeless combustion of heavy hydrocarbons, anti-flashback burners and low-NOx (oxides of nitrogen) burners.
THERMAL OXIDIZERS

To reach higher levels of destruction efficiency and lower emissions, we can turn to thermal oxidizers (Figure 1). Thermal oxidizers employ a wide variety of designs, but can be generally split into three main categories: DFTO; regenerative thermal oxidizers; and catalytic thermal oxidizers. The main difference between a thermal oxidizer system and a combustor is that a thermal oxidizer does not rely on directly igniting the process gas for oxidation. A thermal oxidizer sustains the proper conditions for oxidization of the combustible materials present in the process gas by maintaining an operating temperature sufficiently above the auto-ignition point by providing enough time for combustion and by the presence of excess oxygen to complete the oxidation reactions (Figure 2).

Tags: air pollution abatement, air pollution control, air pollution control equipment, Air pollution news, environemntal regulations for manufacturers, environmental engineering, Environmental Industry Leaders, innovation technology, nina zerman


Categorised in: Air pollution, California, EPA, Industry news, Media, News, News, RTO