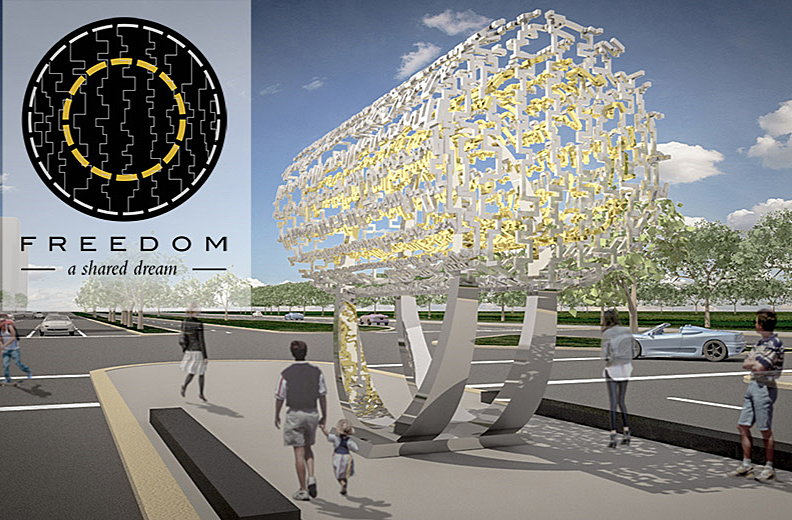 June 27, 2017 9:16 am
Anoosheh Oskouian Supports Farhang Foundation in Freedom Sculpture Gift To City Of L.A.
Los Angeles, CA, June 28, 2017- Anoosheh Oskouian, CEO of Ship & Shore Environmental, Inc. today announced that she is making a financial  contribution in the upcoming L.A. Freedom Festival, as one of the trustees on the Board of the Farhang Foundation. Farhang Foundation will be giving the City of Los Angeles what will be known as the most widely supported monumental gift in U.S. History – The Freedom Sculpture.
This sculpture represents cultural diversity and inclusiveness and will be officially gifted to the city in the July 4th celebration, where one hundred thousand people are expected to attend.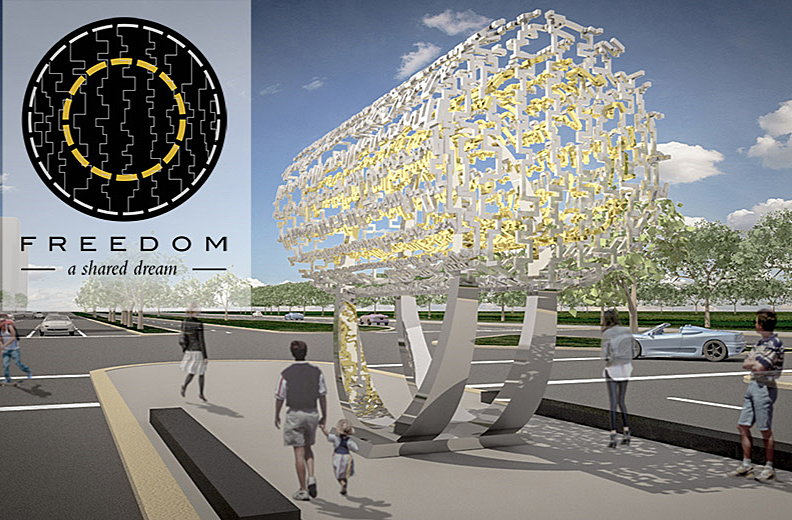 L.A. Freedom Festival will be a city-wide celebration around the site of The Freedom Sculpture. Anoosheh Oskouian, the only female trustee on the Board of Farhang Foundation, said,
"Today's climate along with the importance of global environmental efforts calls for unity, and the Independence Day dedication from Iranian-Americans to the U.S. is a reflection of our appreciation for the opportunities that this country has given us. We are doctors, lawyers, engineers, scientists, and professors that love this country dearly and wanted to find a way to show our gratitude."
The Freedom Sculpture will be a modern-day "Statue of Liberty" for the West Coast – a positive symbol of multicultural unity around the universally shared humanitarian values that truly make America great. One of its supporters is Elon Musk (founder of Tesla, SpaceX, etc.). Musk recently donated $50,000 to the cause.
About Anoosheh Oskouian
Anoosheh is CEO of Ship & Shore Environmental, an engineering and manufacturing U.S.-based company specializing in pollution control, environmental, and energy-related efforts. Anoosheh is a philanthropist at heart, community activist and volunteer.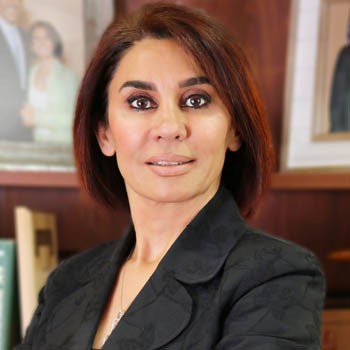 She co-founded (CHILD), a non-profit organization that helps needy children further their education and provides basic needs. A native of Iran who emigrated to the U.S. at 14, she is also a board member of the Orange County Pacific Symphony, Orange County Community Foundation (OC-CF), University of California in Irvine, and Round Table. She has fundraising, development, committee and board membership in several non-profit organizations, including CASA, the Orange County Museum of Art Visionaries, and she is an honorary member of Girl Scouts of Orange Country.

She also is a member of the Network of Iranian Professionals of Orange County (NIPOC), where she founded the engineers and architects division, as well as many other local technical associations.

Tags: Anoosheh Oskouian, Farhang Foundation, Non-Profit


Categorised in: Community, Industry news, News, News, Ship & Shore