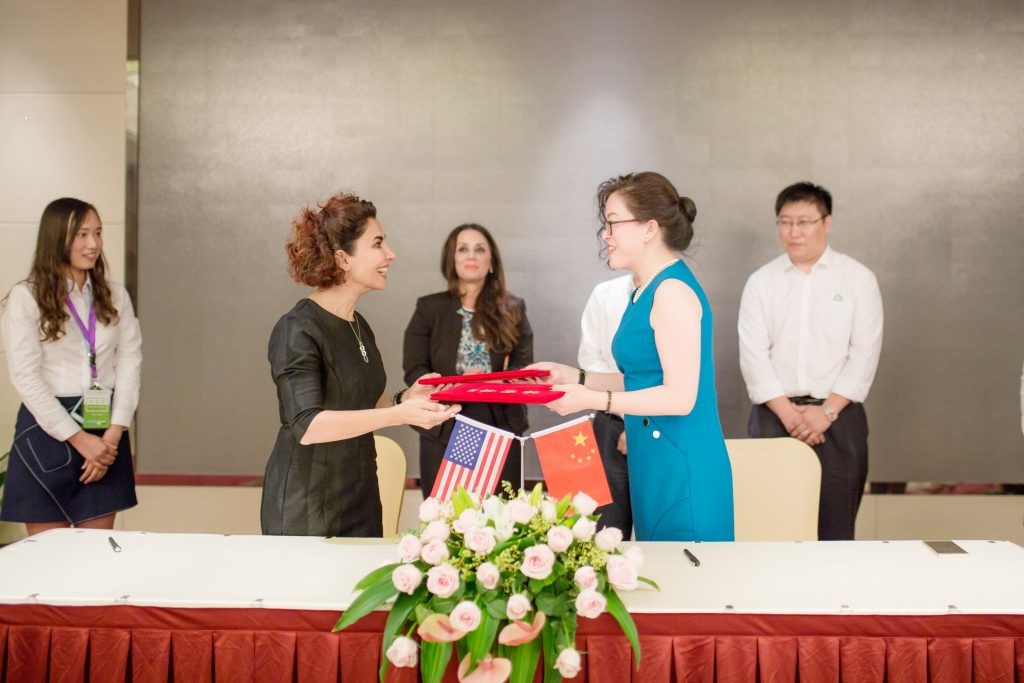 May 2, 2017 5:00 am
Ship & Shore Environmental, Inc. Closes two new deals in China, CEO advises local EPA
CEO Anoosheh Oskouian to speak at IE Expo China in Shanghai  
Long Beach, CA, May 1, 2017- Ship & Shore Environmental Inc., a global environmental, pollution abatement and energy solutions firm, today announced that, after one year operating in the China market, it has closed deals with two multi-billion dollar firms, one of whom is a global paint and coating manufacturer, to provide end-to-end pollution abatement services.
At the same time, Ship & Shore's CEO, who has been advising the Chinese EPA since the firm's entry into China, will present VOC Abatement Technologies for Maximum Capture, Control, and Compliance at IE Expo China, Asia's leading environmental solutions trade fair, from May 4-6, 2017 at the Shanghai New International Expo Centre.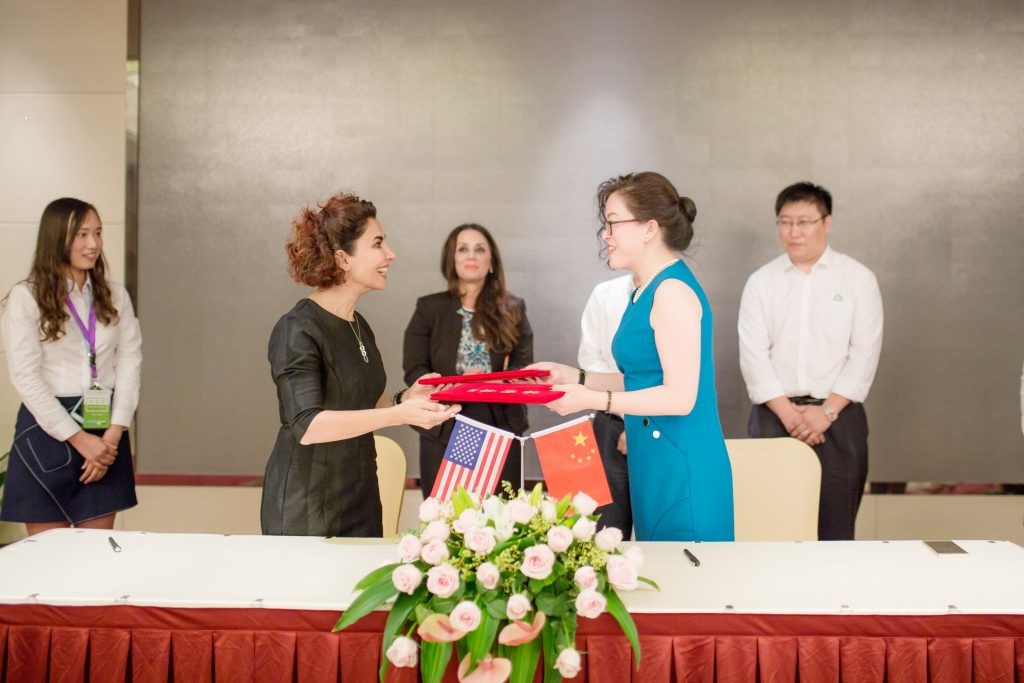 "Thanks to our agreement with local partner Zhangjiagang Aier Environmental Protection Equipment Co.,Ltd, we estimate that we will see a healthy boost in our China market share in 2017. In my advisory work with the Chinese EPA, I have learned that they want to help local firms comply with their stricter standards. In fact, the Chinese EPA is taking examples from the U.S., and California in particular, on developing regulations," explained Anoosheh Oskouian, CEO of Ship & Shore Environmental, Inc.
In 2016, Ship & Shore opened a joint manufacturing facility in Zhangjiagang partnering with Aier Environmental. The relationship with Lily Liu from Aier Environmental , allows the company to provide customers with global experience through a respected local business. "Anoosheh and I met and united across the ocean to start to make a real difference in China, helping local companies and ultimately the Chinese population to alleviate pollution," said Lily Liu, CEO of Zhangjiagang Aier Environmental Protection Equipment Co.,Ltd.
Along with increased market demand and big support in the environmental industry from the Chinese government, the business potential for the environmental industry in China is huge. Undoubtedly, IE expo China 2017 is the "must attend" for the environmental players to exchange ideas and develop their business in Asia. It is the number one environmental technology show for China and Asia. At IE expo 2016, there were 1,303 exhibitors from 30 countries presenting their latest products and solutions in the environmental area to more than 43,000 trade visitors.
IE expo China 2017 will take place from May 4 to 6, 2017 at Shanghai New International Expo Centre and will cover:
Water and Sewage Treatment
Waste Management
Site Remediation
Air Pollution Control and Air Purification
Ship & Shore specializes in Volatile Organic Compound (VOC) abatement technologies. Their proprietary systems help remove these volatile chemicals which combine to form atmospheric ozone, or smog and includes industrial chemicals, alcohol, solvents, and petroleum products, including gasoline. Ship & Shore's VOC abatement technologies help solve one of the most visible and bothersome issues by helping clean the air that the citizens of China breathe. To this end, Ship & Shore's joint engineering center offers technologies and equipment to capture and control air pollution from a variety of manufacturing industries through its new Chinese mainland manufacturing facility in the city of Zhangjiagang, China.

About Ship & Shore Environmental, Inc.

Ship & Shore Environmental, Inc. is a Long Beach, Calif.-based woman-owned, certified business specializing in air pollution capture and control systems for industrial applications. Ship & Shore helps major manufacturers meet Volatile Organic Compounds (VOC) abatement challenges by providing customized energy-efficient air pollution abatement systems for various industries, resulting in improved operational efficiency and tailored "green" solutions.   Since 2000, Ship & Shore has been prepared to handle and advise on the full spectrum of environmental needs with its complete array of engineering and manufacturing capabilities and multiple offices around the North America, Europe, and most recently, China. With over 100 specialized professionals spread throughout the world, the company is dedicated to designing tailored solutions for its clients. For more information, visit www.shipandshore.com

Tags: Anoosheh Oskouian, CHINA, EPA, Ship and Shore Environmental


Categorised in: Air pollution, China, EPA, Industry news, News, News, RTO, Ship & Shore