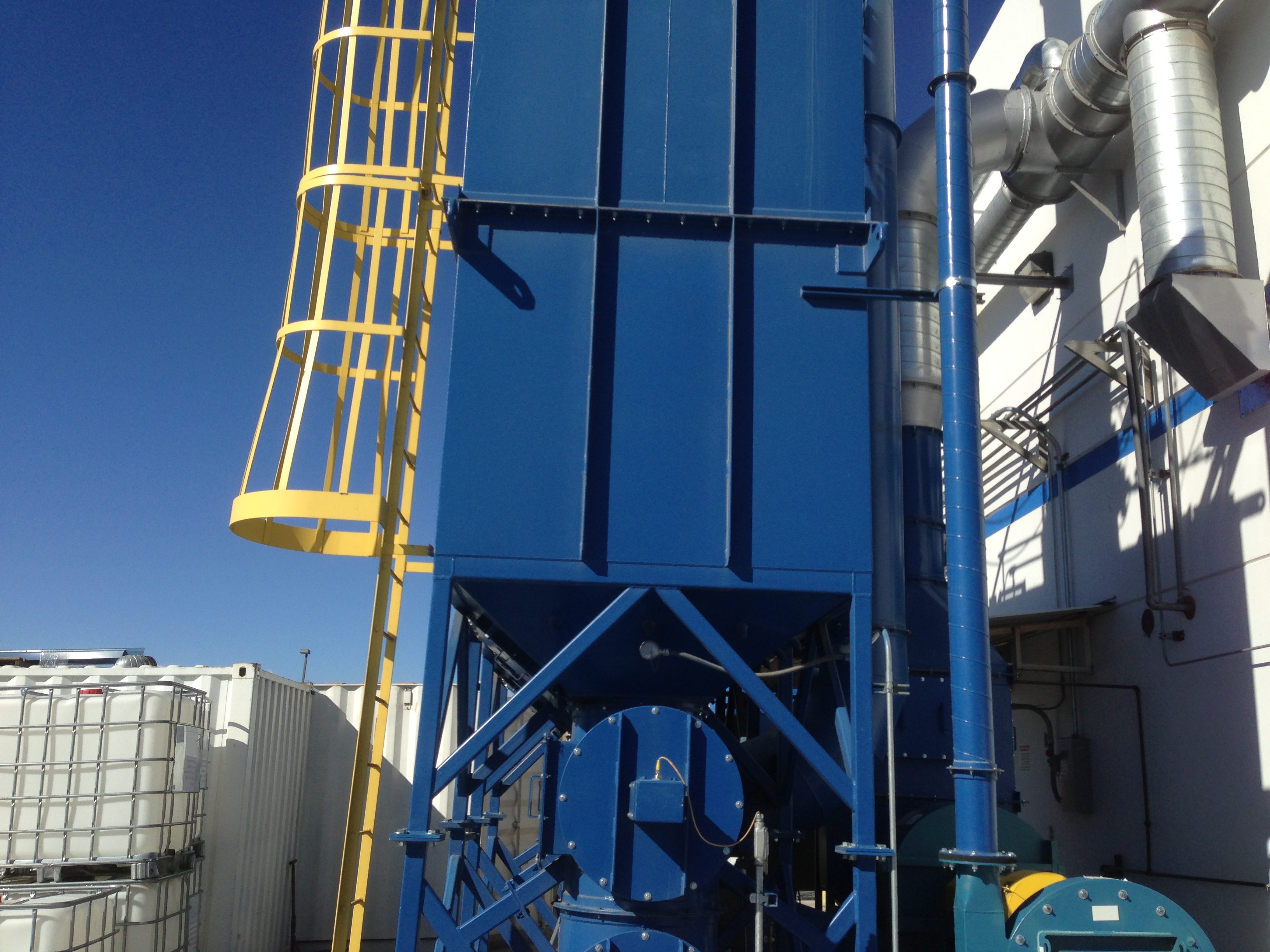 August 12, 2016 2:37 pm
Most Advanced RTO Technology for Maximum Capture Control & Compliance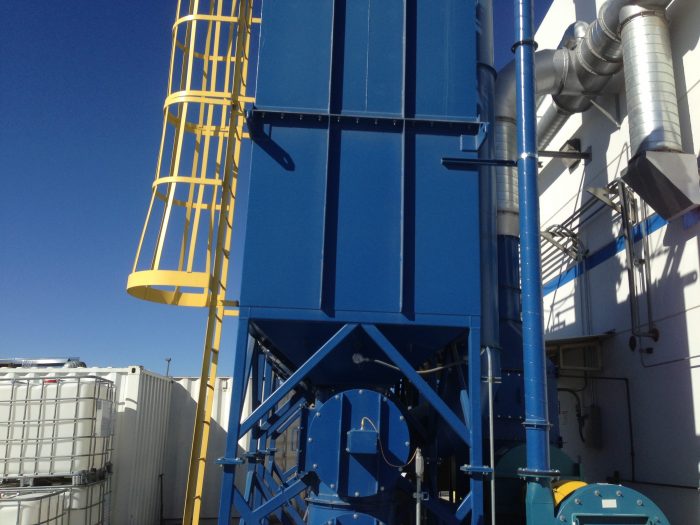 Regenerative Thermal Oxidizers are the most efficient and effective technology used to destroy large volumes of hazardous air pollution containing VOCs (Volatile Organic Compounds), HAPs (Hazardous Air Pollutants), and odorous emissions with low VOC concentrations from industrial applications.
RTOs significantly reduce energy consumption and operating costs by re-using and re-directing thermal energy that is generated during a manufacturing process.  This results in high VOC destruction efficiency  and self sustaining operation for most applications.
HOW IT WORKS
The Ship & Shore Clean Tech RTO converts VOCs, HAPs and odorous emissions into carbon dioxide and water by thermal oxidation. The thermal heat produced is directed to energy recovery chambers and highly efficient structured media beds for energy recovery.  The recovery and efficiency of this process reduces operating costs significantly while meeting stringent air pollution compliance requirements.
S&SE RTO DESIGN FEATURES
HEAT RECOVERY AS HIGH IN EXCESS OF 97%
VOC DESTRUCTION EFFICIENCY UP TO 99%
HIGH FLOW & VOC CONCENTRATIONS OF UP TO 25%


OF THE LOWER EXPLOSIVE LIMIT (LEL)

VARYING SOLVENT MIXTURES and/or VARYING EXHAUST

AIR VOLUMES RUNNING ON THE SAME PRODUCTION LINE

RELIABLE POPPET VALVE DESIGN ACHEIVES 99% DESTRUCTION WITHOUT PUFF CHAMBER
MULTIPLE CHAMBER SYSTEMS
USER FRIENDLY DESIGN FOR RAPID INSTALLATION &

EASE OF MAINTENANCE

STATE-OF-THE-ART RTO CONTROL SYSTEM PROGRAMMABLE LOGIC  (PLC) WITH DATA RECORDER & REMOTE ACCESS
VARIABLE FREQUENCY DRIVE (VFD) FOR REDUCED ELECTRICAL CONSUMPTION
INTEGRATED VPN FOR REMOTE TROUBLESHOOTING &


VIEW OF REAL TIME OPERATIONS

LOW NOx BURNERS or MULTIPLE BURNERS AVAILABLE
SELF-SUSTAINING OPERATION FOR MANY APPLICATIONS
SMALL EQUIPMENT & CARBON FOOTPRINT
100% COMPLIANCE TRACK RECORD
Ship & Shore Environmental, Inc. is a Long Beach, Calif.-based woman-owned, certified business specializing in air pollution capture and control systems for industrial applications.  Ship & Shore helps major manufacturers meet Volatile Organic Compounds (VOC) abatement challenges by providing customized energy-efficient air pollution abatement systems for various industries, resulting in improved operational efficiency and tailored "green" solutions.   Since 2000, Ship & Shore has been prepared to handle and advise on the full spectrum of environmental needs with its complete array of engineering and manufacturing capabilities and multiple offices around the U.S., Canada, Europe and most recently, China. With over 100 specialized professionals spread throughout the world, the company is dedicated to designing tailored solutions for its energy clients. For more information call our clean tech engineering team at (562)997-0233 or CONTACT US by EMAIL
FREE Odor Abatement Presentation
Fill out the form to unlock an in-depth presentation on a variety of industrial processes for effective odor abatement oxidation. Odor abatement is commonly used in the following industries:
Food & Flavoring
Pet & Animal Production
Fish Feed Production
Biofuel Production
Coffee Roasting
Tobacco Processing
Wastewater Treatment
More
Tags: air compliance permits, air pollution abatement, air pollution control, air pollution control equipment, Air pollution news, Anoosheh Oskouian, carbon footprint, environmental engineering, manufacturing energy rebates, regenerative thermal oxidizer, RTO, Sustainability Companies, thermal oxidizers, VOC abatement, waste heat recovery


Categorised in: Air pollution, Energy, News, News, Training